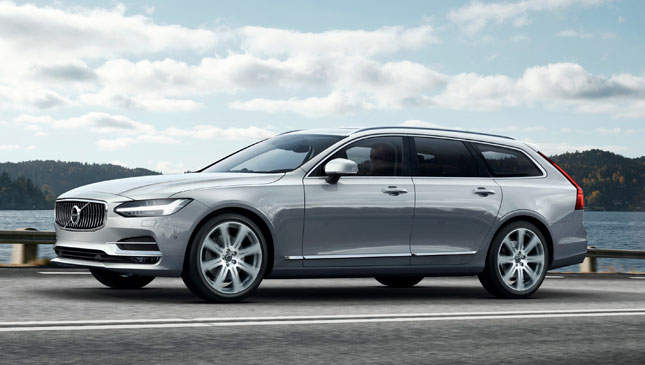 First came the all-new, second-generation Volvo XC90. This was soon followed by the return of the S90 full-size sedan. And after months of waiting and teasing, Volvo finally reveals the third model in the flagship 90-series, the V90 estate (station wagon).
Those who know their Volvos will undoubtedly recognize the nameplate. This model first appeared in 1990 as the 960. It was later renamed V90 in 1996. And after a 20-year absence, it makes its way back to the Swedish carmaker's stable in a sleek and modern package.
The V90's flanks take their overall design cue from the equally sexy, stately and luxurious S90 sedan. Details like the hammer-like headlights, the concave grille inspired by the P1800, and the broad Volvo shoulders make their way here. What makes this car special is the more practical rear end that looks like it can hold a fair amount of cargo.
Being a top-spec Volvo, the V90's cabin features the same opulent yet functional theme of its sedan sibling. This will most likely incorporate the same large iPad-like center screen that controls various vehicle functions and connectivity options like Apple CarPlay. Of course, the extra space behind the rear seats means practicality to haul loads of gear.
Built on Volvo's new Scalable Product Architecture, the V90 is the third model after the XC90 and the S90 to use this advanced layout. It will feature cutting-edge tech like PowerPulse for its diesel motor, helping boost performance and promote better efficiency. Apart from the oil-burner, the V90 will also be powered by a T8 Twin Engine that uses a hybrid drive system, putting out 410hp while still delivering up to 50km/L on average.
ADVERTISEMENT - CONTINUE READING BELOW ↓
Needless to say, safety is a top priority in this new sexy wagon. Besides the semi-autonomous drive mode that puts passenger and pedestrian safety first, the new V90 will likewise feature large animal detection and run-off road mitigation. These, together with other signature Volvo safety systems, are all part of the brand's Vision 2020 that aims to reduce or totally eliminate deaths or injuries in Volvo cars by the year 2020.
Just like those vintage Volvo wagons we featured a few days ago, the new V90 seems like it will be another noteworthy classic in the years to come.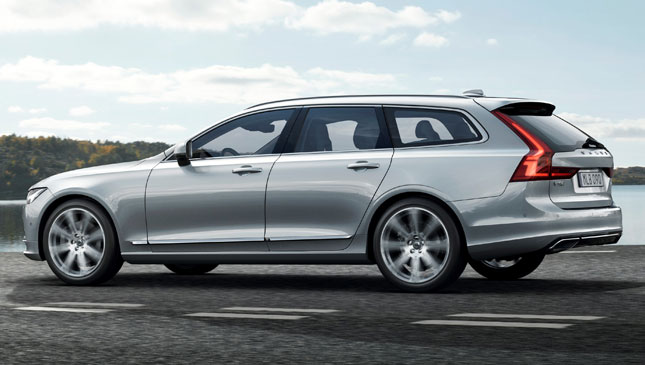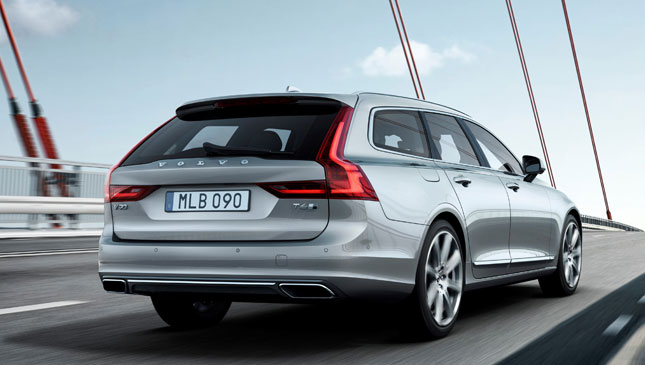 ADVERTISEMENT - CONTINUE READING BELOW ↓
Recommended Videos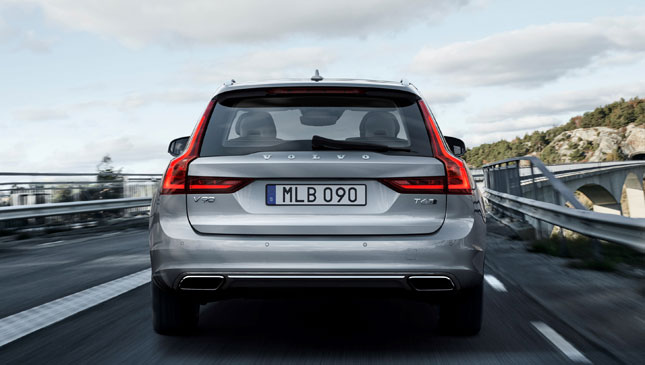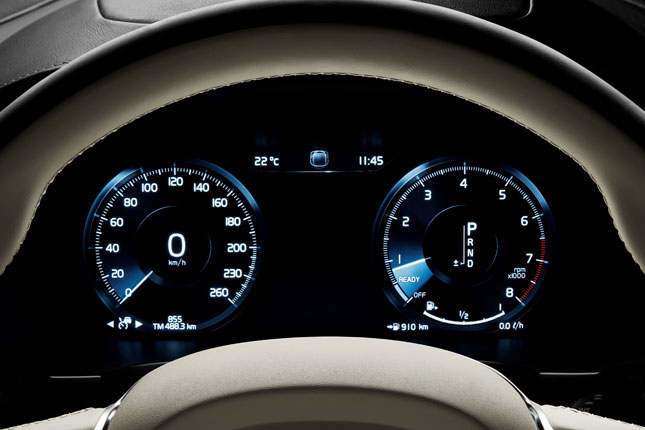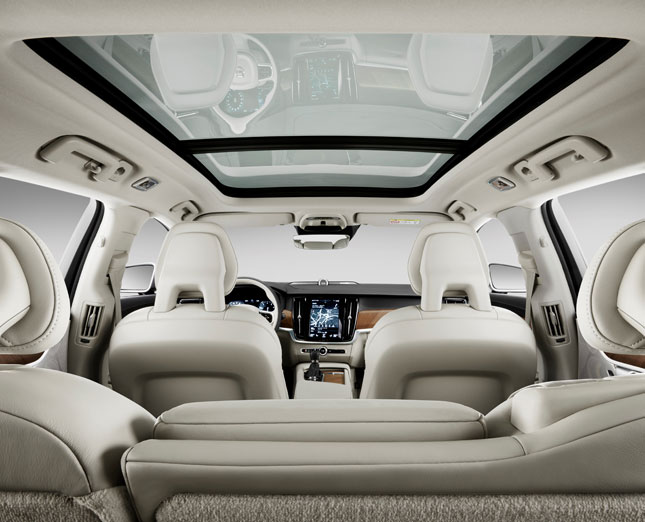 ADVERTISEMENT - CONTINUE READING BELOW ↓