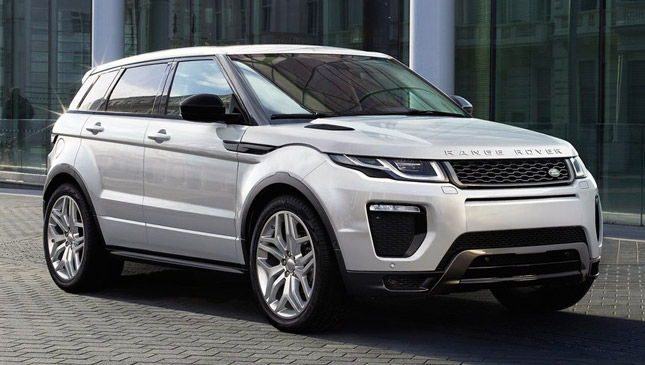 The Range Rover Evoque--apparently the beneficiary of some styling input from Posh Spice at some point of its mechanical existence--was already a stunner from the get-go. We like it. You like it. Everyone likes it. But in a modern time when car buyers quickly get bored, even the prettiest compact crossover can lose its aesthetic appeal faster than you can spell "facelift."
And so Land Rover has blessed the Evoque with a midlife cosmetic makeover, and the result is this.
The changes include a new front bumper, two new grille designs (including this one you see here), all-LED headlamps and three new alloy wheel designs. Inside, the Evoque gets new seats and door casings, a new infotainment system, and new surface colors and materials.
"The Range Rover Evoque first established and then dominated the luxury compact SUV sector, generating worldwide acclaim and sales success," said Land Rover design director and chief creative officer Gerry McGovern. "Our challenge has been to evolve the Evoque design without diluting its distinctive character."
But the revision is not all skin-deep. Land Rover has also introduced a new engine for the Evoque: a Euro 6-compliant four-cylinder Ingenium diesel unit that is said to produce up to 178hp and yield 23.8km/L. Which means we won't get it here, because our fuel quality sucks isn't compatible with the latest engine technologies in Europe.
Continue reading below ↓
Recommended Videos
Do you like the nip and tuck?