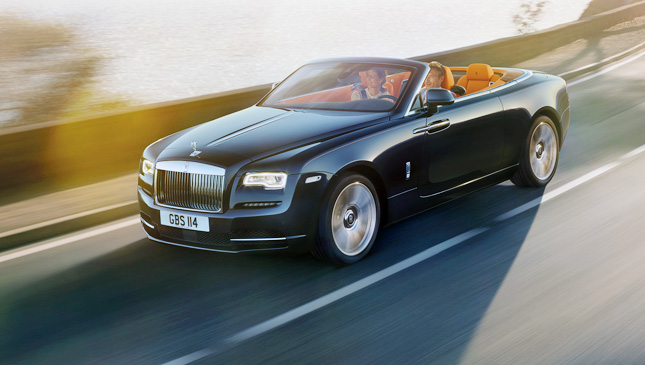 Bentley just took the cover off its SUV, and seeing the hulking Bentayga that looks like a mutated Continental Flying Spur, we somehow wish the premium carmaker had left it covered. Yes, we know, we're not the emerging, tacky filthy-rich demographic this model is aimed at. But if we wanted a plush SUV, we'd take a Range Rover any day.
Bentley's competitor, Rolls-Royce, on the other hand, came out with a new model as well. But this one is stunning.
Meet the Dawn, a new four-seater drophead that would look perfect in settings that involve casinos, country clubs, and marinas. Rolls-Royce would like to dispel the notion that this is merely a convertible version of the Wraith. It said 80% of the Dawn's body panels are new, and that the car was designed to be both beautiful and large enough to accommodate four adults inside.
The styling objective for the Dawn was simple: Create a car that looks as good with the roof up as it does with the top down. And Rolls certainly succeeded in this regard. The Dawn's body was penned in broad strokes, resulting in a confident stance that looks handsome and a little imposing. The brand's design principles--long hood, short front overhang, and high shoulder line--worked well to create this beautiful automotive form.
ADVERTISEMENT - CONTINUE READING BELOW ↓
Special attention was paid to the folding mechanical roof. It had to be functional, and still deliver the silence and refinement Rolls-Royce is known for. The roof is said to have the quietness of the Wraith when up, and can fold without a sound in 20 seconds at speeds of up to 50kph. This ensures a seamless transition from cosseted cruising to open-top motoring.
With the top down, the Dawn is also a stunner. The passenger area is reminiscent, perhaps intentionally, of the Riva luxury motor boats. There is a stainless-steel waistline finisher that encompasses the deck, and this leads to the wooden paneling behind the rear seats. The wood flows down between the rear perches, and can be seen in the interior door panels. This serves as an enticement for passengers to sit inside. And who wouldn't be enticed by four separate bucket seats made of sumptuous wood and leather?
ADVERTISEMENT - CONTINUE READING BELOW ↓
Recommended Videos
When it's time for occupants to step out, the coach doors provide not only easy egress, but people can actually stand and disembark as if they're on a luxury boat.
It's hard to discern whether the Dawn looks better with the roof up or folded, but we lean a little toward the latter. Maybe we're just impressed with how neat and effortlessly elegant the cabin looks with the roof down.
Since this is a Rolls-Royce, we know the power is, to put it politely, more than adequate to give the exhilarating sensation of the wind rushing past. A 6.6-liter twin-turbo V12 is nestled under the long hood. It generates 563hp and 780Nm. Rolls claims there's dynamic accelerator pedal mapping that delivers 30% increased response at medium throttle. Superb driver feedback has supposedly been dialed in, ensuring that the Dawn is easy but precise to drive. Rolls claims this is its most powerful four-seater convertible to date, and is lighter and more fuel-efficient than its competitors.
ADVERTISEMENT - CONTINUE READING BELOW ↓
When it comes to tech goodies, the Dawn doesn't disappoint. At its center is the Spirit of Ecstasy rotary controller--an intuitive, one-touch solution that allows the user easy access to multimedia and navigation features. Speaking of navigation, a one-touch button makes asking for directions easier. For example, all the driver needs to do is--after pressing said button--say "navigate to St. Tropez," and the Dawn's satellite navigation system will plot the best route.
Rolls-Royce decided against using a touchscreen for its infotainment system, because that would leave "unsightly fingerprints." Instead, the rotary controller features a touchpad that can detect writing characters by finger, as well as pinch-and-pull commands à la smartphone. However, there's still a chrome dial that can be turned and pushed to enter commands--parent company BMW did invent the useful iDrive interface after all.
These are just a sneak peek at the plethora of features available in Rolls-Royce's desirable new drophead. We know for sure that Rolls-Royce Manila can, and most likely will, bring this car over here. We're aware that our smog-infested metropolitan air isn't conducive to convertibles, but we'd like to see a Dawn going up Tagaytay soon.
ADVERTISEMENT - CONTINUE READING BELOW ↓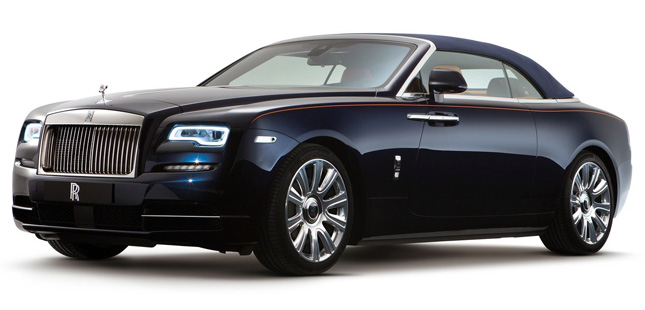 ADVERTISEMENT - CONTINUE READING BELOW ↓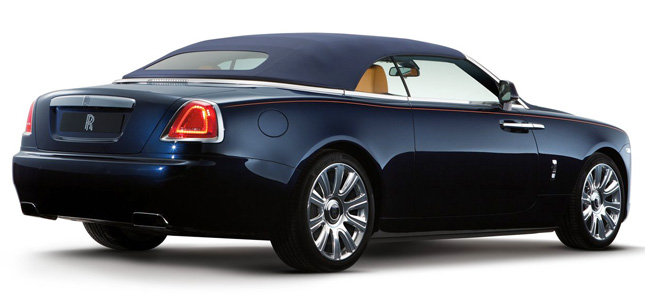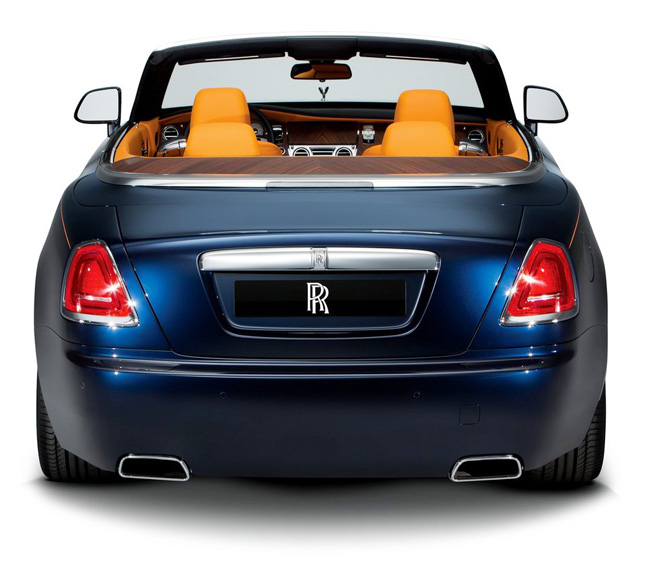 ADVERTISEMENT - CONTINUE READING BELOW ↓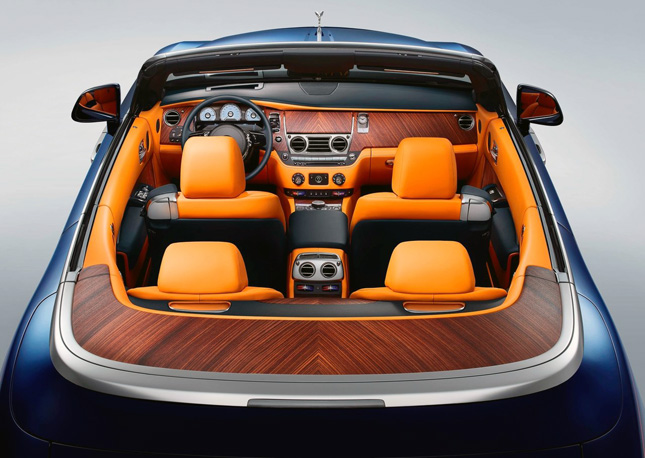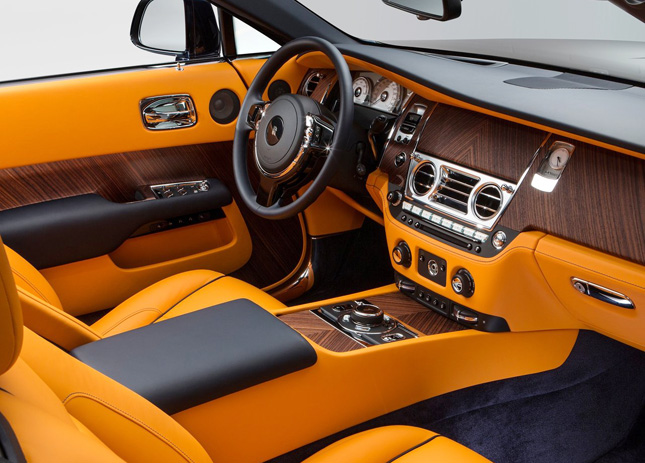 ADVERTISEMENT - CONTINUE READING BELOW ↓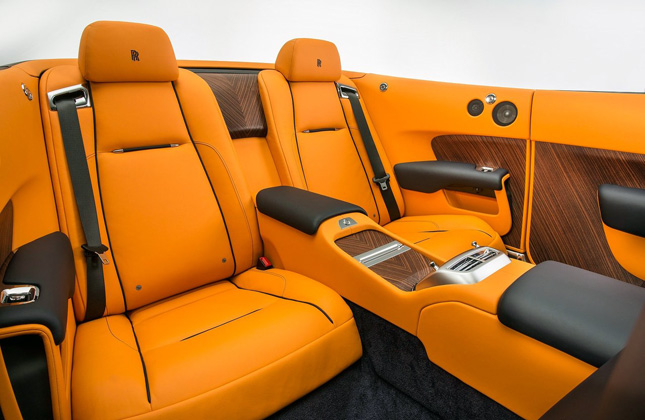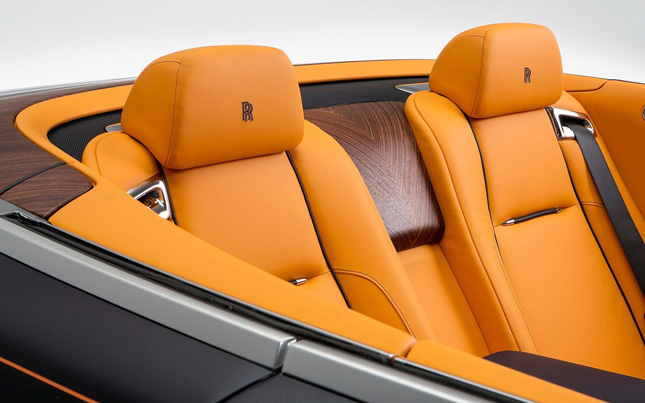 ADVERTISEMENT - CONTINUE READING BELOW ↓