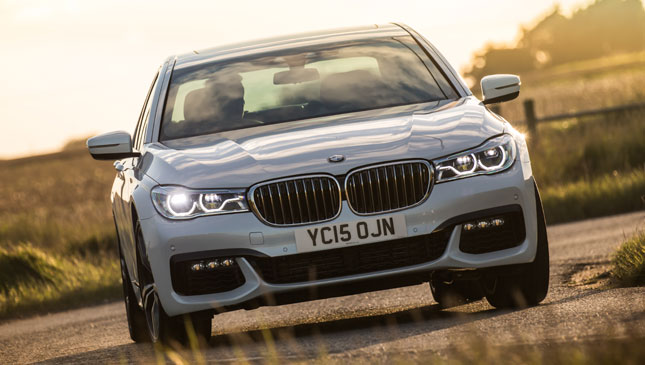 The words "entry-level variant" could be either a blessing or a curse. On the one hand, it connotes affordable, no-frills transport for people who simply want to get from point A to point B. On the other hand, however, it also means that one usually gets the bottom of the barrel--a bare-bones model often packing the smallest motor that leaves a lot to be desired.
BMW, however, seems bent on changing this notion with its entry-level 7-Series that will be offered in Turkey and China. Known in the model lineup as the 730i, the bottom-spec 7-Series will be powered by a 2.0-liter turbocharged four-cylinder gasoline engine that puts out 258hp and 400Nm. This lump is paired with the German carmaker's new eight-speed automatic gearbox.
This being a BMW (and a 7-Series at that), its small engine and lowest model designation shouldn't be scoffed at. For one thing, the powerplant is the same unit found on the 225i Active Tourer, the 330i, and even the potent Mini John Cooper Works. While it may not exactly be as swift to the century mark as its bigger-engined brethren, the car still does 0-100kph in a more-than-adequate 6.2 seconds. In fact, BMW is confident of its little motor's power that there will even be an all-wheel-drive option to go with it. The 730Li xDrive can even do the same 100kph blast in 6.3 ticks--some 0.8 second less than the 740i. As for the top speed, all models are limited to the usual 250kph.
Continue reading below ↓
Recommended Videos
At present, the new 2.0-liter 730i and 730Li will only be available in China and Turkey beginning next month. It's for those captains of industry who want the cool toys that this car offers, yet would still want a bit of efficiency in their daily commute. This variant has a claimed mileage of 17.2km/L on average. With an entry-level luxury sedan like this, who needs the full-option, top-of-the-line variant?