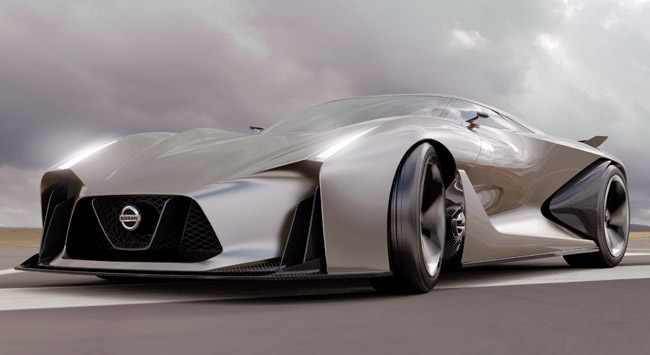 You all know the iconic Nissan GT-R, which is one of the most popular sports cars on the planet today. It looks pretty badass, to be honest. Now, wouldn't it interest you to get a glimpse of what a sports car built by the Japanese automaker might look like, say, six years down the road?
Well, here is the Nissan 2020 Vision Gran Turismo--see what they did there (2020 + Vision)?--a concept car created in collaboration with Polyphony Digital, the company behind the video-game franchise Gran Turismo. In essence, this is the handiwork of Nissan designers after they were given this styling brief: Make a dream supercar for their very own Gran Turismo fantasy garage.
The concept car was created by "a team of young designers" at Nissan Design Europe, which is based in London. It also features significant input from the car company's advanced engineering team at Nissan Technical Center in Atsugi, Japan.
If you're a Gran Turismo gamer, you will be able to download the Nissan 2020 Vision Gran Turismo for your GT6 starting in July. But this is not an entirely fantasy car: According to the official press statement, "as a specialist in automotive design in three dimensions, Nissan believes that the real world is ready for the 2020 Vision Gran Turismo."
Continue reading below ↓
Recommended Videos
So, what do you think of the design?