With the 2020 Olympic Games in Tokyo fast approaching, Toyota is doing its part to ensure "mobility for all" by providing these electric shuttles for the event. 
The Accessible People Mover, or APM for short, stretches around 3,900mm long, 1,600mm wide, and 2,000mm high. Its expected range is 100km, with a top speed of 19kph. The basic model can seat five passengers, or one wheelchair rider and two additional passengers. It features two rows for passengers in the rear in a 3+2 configuration, while the driver's seat is centrally mounted to "allow the driver to see passengers and support their individual needs as they enter/exit the vehicle."
In case of emergency, relief-spec models are also available which can hold a stretcher and two medical personnel. 
These shuttles will be used to ferry staff and athletes to their respective events, as well as elderly people, PWDs, or pregnant women in need of transport. As you can see in the photos, its doorless design means easy entry and exit for passengers. Around 200 of these will be cruising around the Olympic grounds next year.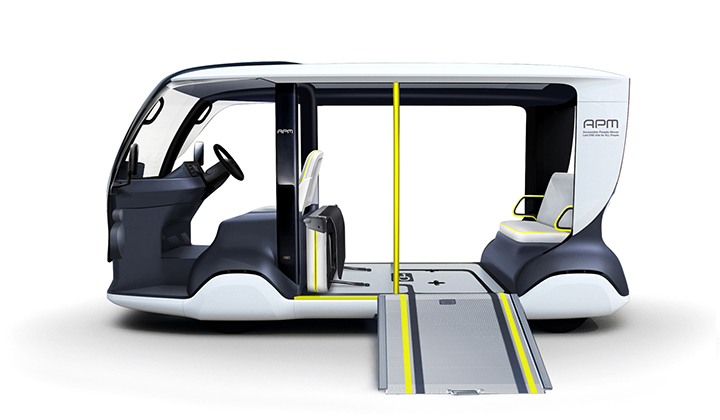 ADVERTISEMENT - CONTINUE READING BELOW ↓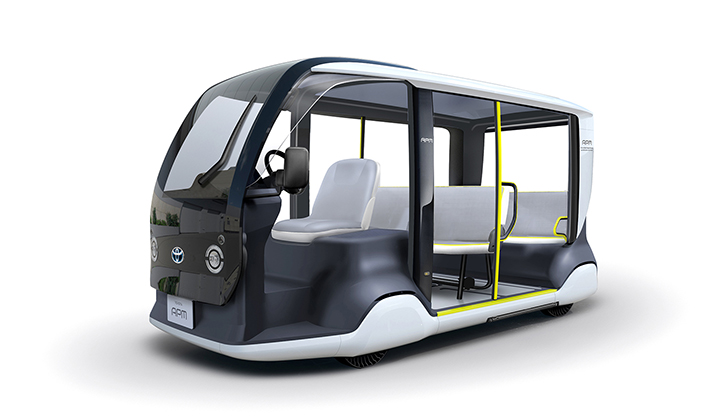 ADVERTISEMENT - CONTINUE READING BELOW ↓
Recommended Videos