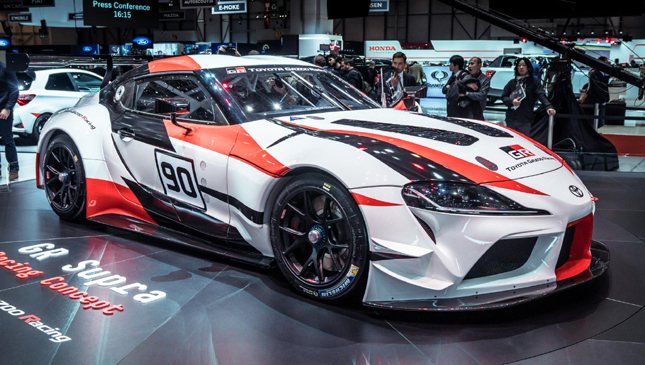 The new Toyota Supra is coming--it'll be unveiled at the Detroit Motor Show in January 2019. Meanwhile, we have this track-look concept. Its body panels are production reality. Just take off the rear wing, flicks, splitter and sports-hall-sized diffuser.
The Supra is a joint project with BMW, but, "they are not the same kind of car," the Supra's project chief Tetsuya Tada says. "We will continue the heritage of the Supra, a pure sports car. There are fewer common elements than you would imagine. It's not like the GT86 and Subaru."
And Tada would know. He led the 86 project too, and he ensured that was a pure sports car. Remember, the new Z4 will be a gentler soft-top. "The exterior and interior design [of the Supra] is Toyota." In other words, very different from the BMW, which we've also seen in concept form.
Tada calls the Supra the 86's "elder brother." But it isn't bigger than the 86, as it's a pure two-seater.
What about the mechanicals? "I spoke to Supra fans. The six-cylinder engine, turbos, and front-engine-rear-drive layout are vital." BMW does those things doesn't it? "Yes, so we collaborated."
Which means, and Tada confirms this, the Supra won't use the Lexus V8. A BMW six then? "Few car companies have straight-six engines," he replies. "Toyota did but it doesn't any longer." Toyota's European research and development head Gerald Killmans later confirms that it's a recalibrated version of the BMW engine. We suspect the M3's twin-turbo. That means 450hp ballpark.
ADVERTISEMENT - CONTINUE READING BELOW ↓
What about a hybrid? "We are looking at it, but it's not decided," says Tada. Given Toyota makes a hybrid Le Mans car, that consideration must be pretty serious.
Suspension, Killmans says, is also similar in basic principles to the BMW system, but with a different tune. The Supra will also be built at a BMW factory, Tada acknowledges.
It will carry GRMN badging beneath its Toyota logos. That's Gazoo Racing Masters of the Nurburgring. GR is Toyota's new specialist sporting division. Tada says there will be GRMN versions of lots of Toyotas, starting with the feisty little Yaris GRMN.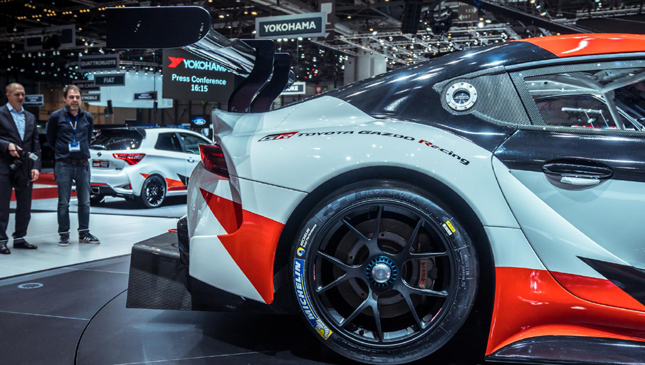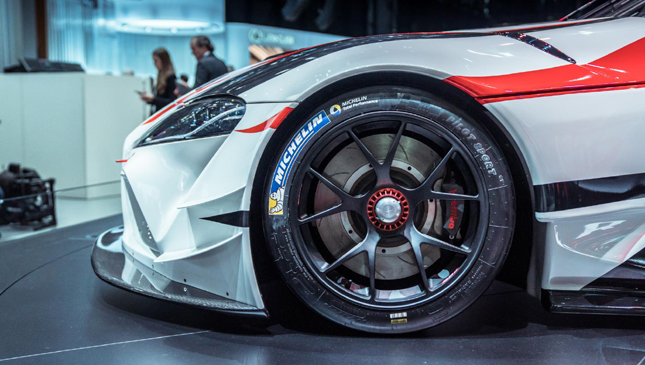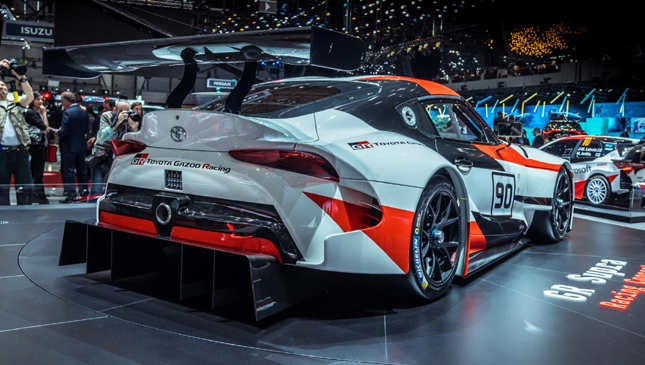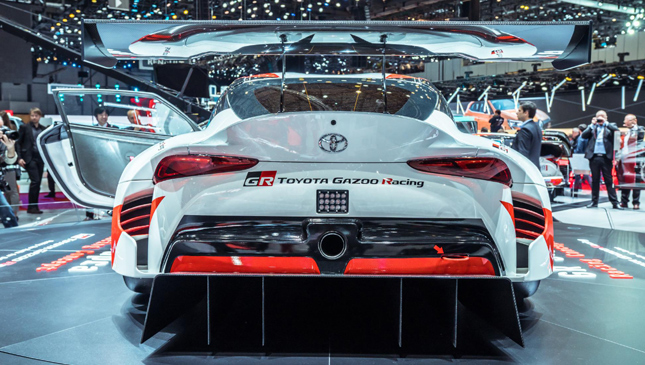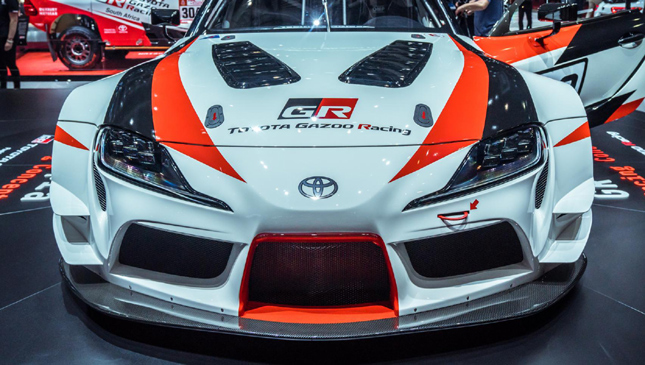 ADVERTISEMENT - CONTINUE READING BELOW ↓
NOTE: This article first appeared on TopGear.com. Minor edits have been made.