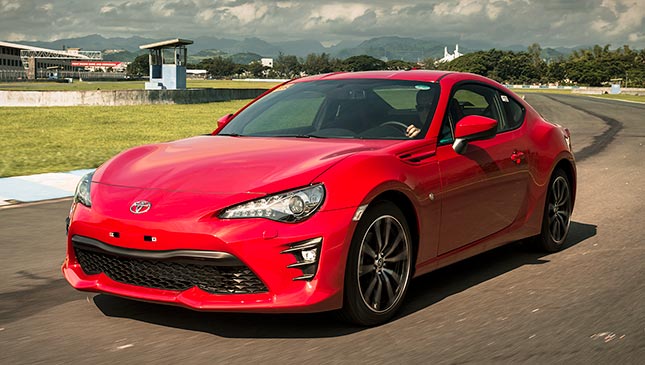 Do you think equipping the Toyota 86 would make it that much better? If yes, then tough luck, because the Japanese sports car's chief engineer has pretty much ruled out the possibility--at least for this generation.
Speaking to CarAdvice.com at the 2018 Geneva International Motor Show, Toyota's Tetsuya Tada (who also happens to be the chief engineer of the Supra) said that equipping the 86 with a turbocharger will not be possible without overhauling the car as a whole. He also added that no, it isn't true that he isn't a fan of the idea.
"When we launched the 86, I got literally millions of questions from around the world of 'when would you be launching the turbo version?'" Tada said during the interview. "I believe that often times I answered that there won't be a turbo version, and there were some articles in the media that Mr. Tada doesn't like a turbo.
Continue reading below ↓
Recommended Videos
"That's not really true. I do like turbos. However, if we come up with a turbo version of the 86 and boost up the power that would result in the necessity of changing the basic configuration completely, to come up with a car that I would be satisfied with."
"One characteristic of the 86 is that in terms of the front balance its slightly front loaded so it makes the handling more fast and agile. So if we were to come up with a turbo version, we would have to go change the weight balance between the front and the rear," he added.
So, no chance for a turbo then? Not exactly…
"That means we have to come up with a completely new platform, so it's not about just changing or slight modification in the engine parts."
So, does the possibility (regardless of how much of a stretch it is at this point) of a turbocharged Toyota 86 intrigue you? Or would you prefer that the next iteration of the beloved sports car remains naturally aspirated?