Volkswagen says over 15,000 people have already preordered its new electric car, the ID.3, which will launch the German carmaker's all-electric ID brand. Every single one of those would-be buyers has done so having only seen the finished car in disguised, camouflaged-up fancy dress.
So, perhaps they—and you, would like to see what the final car is pretty much going to look like. Well, here you go.
VW has released some images of the ID.3 in blue-and-red stripes to ramp up anticipation for the car's imminent reveal, but details like the lights and wheels have been left uncovered. So, with some careful digital de-striping thanks to the skills of Andrei Avarvarii, here's what the de-stickered version should look like.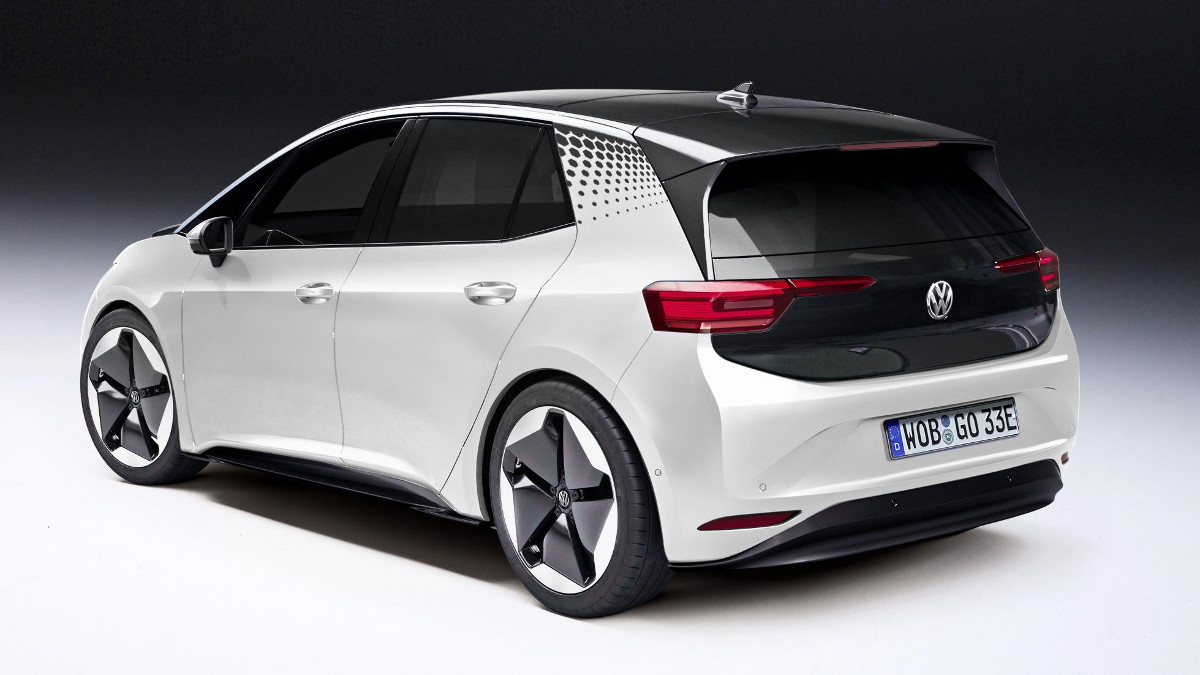 ADVERTISEMENT - CONTINUE READING BELOW ↓
As Top Gear's Paul Horrell has already driven the ID.3 and grilled its engineers, we know quite a lot more besides how this aero-honed five-door box will look. Expect the base variant to have a 320km+ range, and a top-spec car to shoot for over 480km. It'll cost equivalent money to a diesel VW Golf (there's a new version of that coming later in 2019, too, don't forget), and it'll be roomier inside. The top speed is limited to 160kph. An 80% recharge will take half an hour.
There's lots more nuggets like that in Paul's full report on the ID.3 here. Tuck in.
Now that you've seen the car, could you see yourself joining the preorder queue?
NOTE: This article first appeared on TopGear.com. Minor edits have been made.
ADVERTISEMENT - CONTINUE READING BELOW ↓
Recommended Videos