So, you're telling us it's not the 1st of April? But we're looking at pictures of a convertible version of the Volkswagen T-Roc—somebody must be having us on?
Nope. This really is the new Volkswagen T-Roc Cabriolet.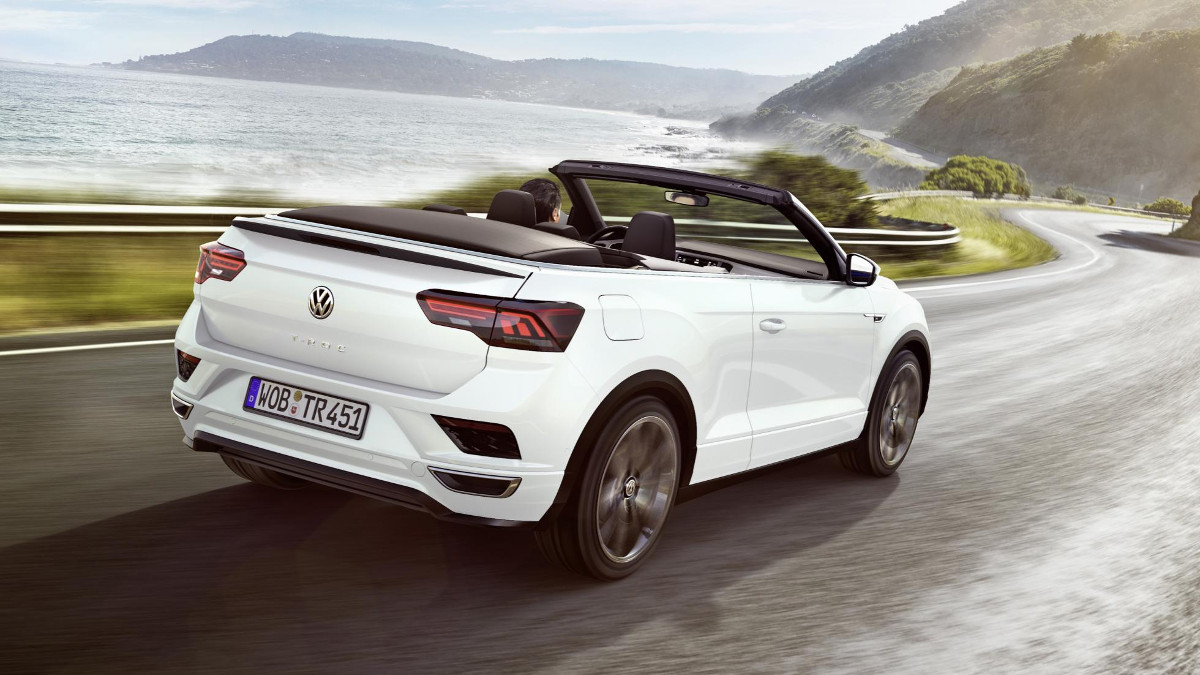 It's easy to get your head around the standard T-Roc. It's essentially a tall Golf with a few extra styling features thrown in to satisfy the world's demand for sporty-looking crossovers.
The T-Roc Cabriolet, though, is not quite so simple. It can hardly be considered a family car with only two doors and a smaller trunk, can it? Volkswagen says it's all about adding "yet more lifestyle to the booming SUV market." Hmm.
Continue reading below ↓
Recommended Videos
Still, this is a new car that'll make its debut at the Frankfurt Motor Show, so we must tell you a bit about it, even if you've already made up your mind either way.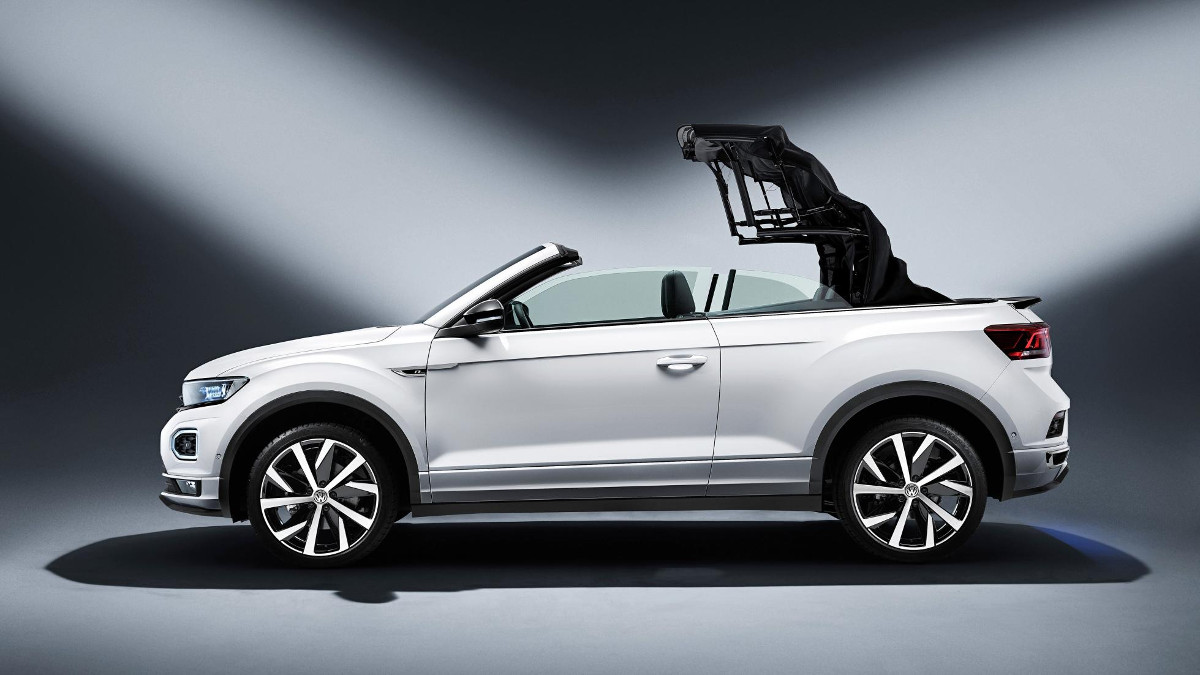 To follow VW tradition—and to save it from weighing as much as a small town—the Cabriolet features a folding soft top that will open in just 9sec at speeds of up to 30kph. It'll also come in two different specs: 'Style' apparently allows for more personalization, whereas 'R-Line' variants (the white unit pictured) will get sporty looks inside and out, including that rather strange trunk spoiler.
There's good news in the form of drivetrains, at least. The standard T-Roc's two turbocharged gasoline engines will both be available from launch with six-speed manual gearboxes as standard (VW's seven-speed dual-clutch 'box is an option). The smaller of the two is a 1.0-liter three-cylinder with 113hp, with the larger being a 1.5-liter straight-four that pushes 148hp through to the front wheels.
Inside, the T-Roc Cabriolet looks like business as usual from VW. There's a clean interior with lots of plush materials and proper buttons to control most functions. Be interesting to find out how much legroom rear passengers get, though.
All in all, the T-Roc Cabriolet seems like the people's car for all those people who missed out on the Range Rover Evoque convertible a few years ago. What do you think, Internet?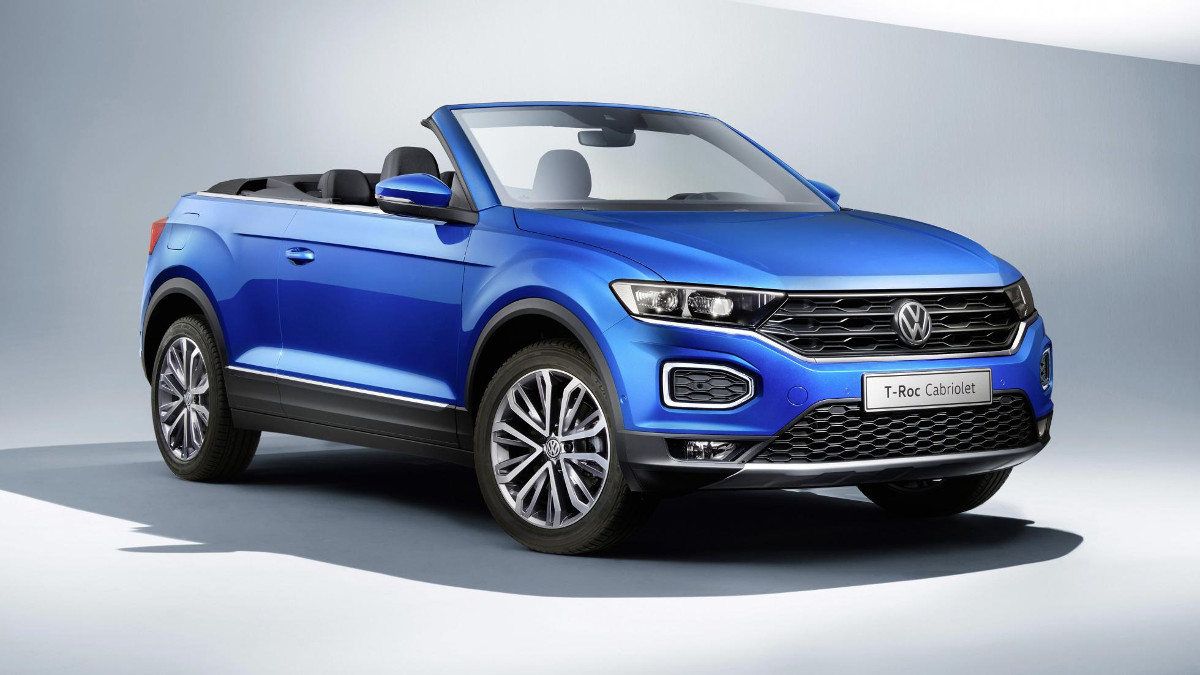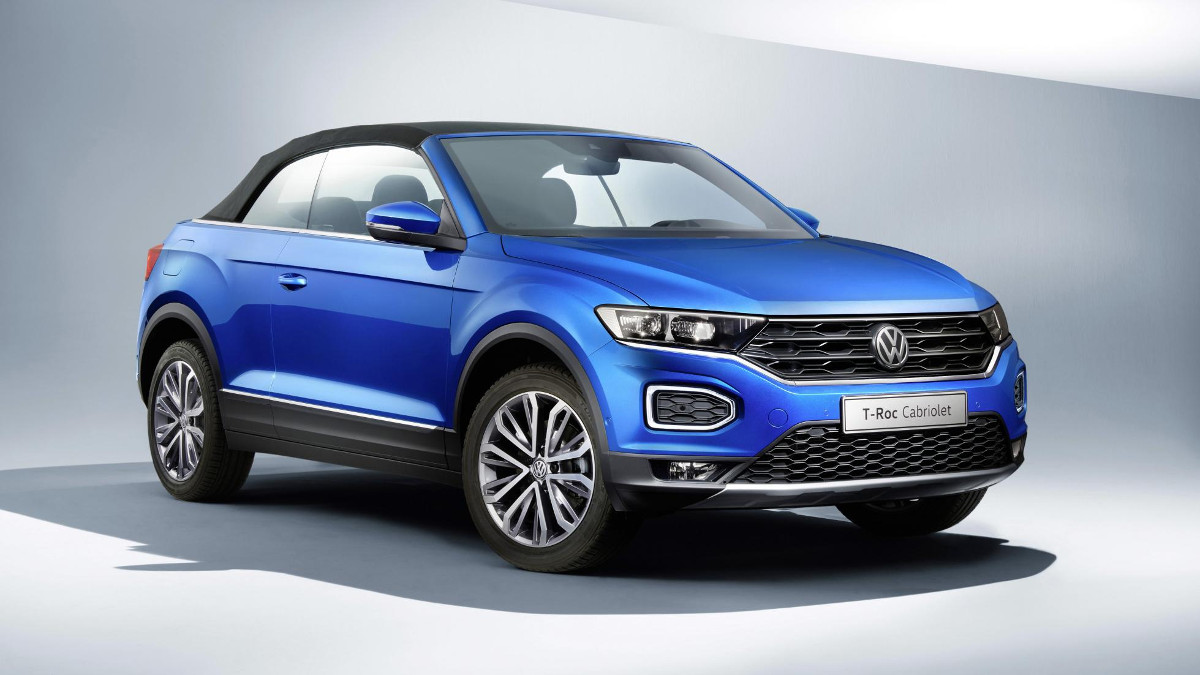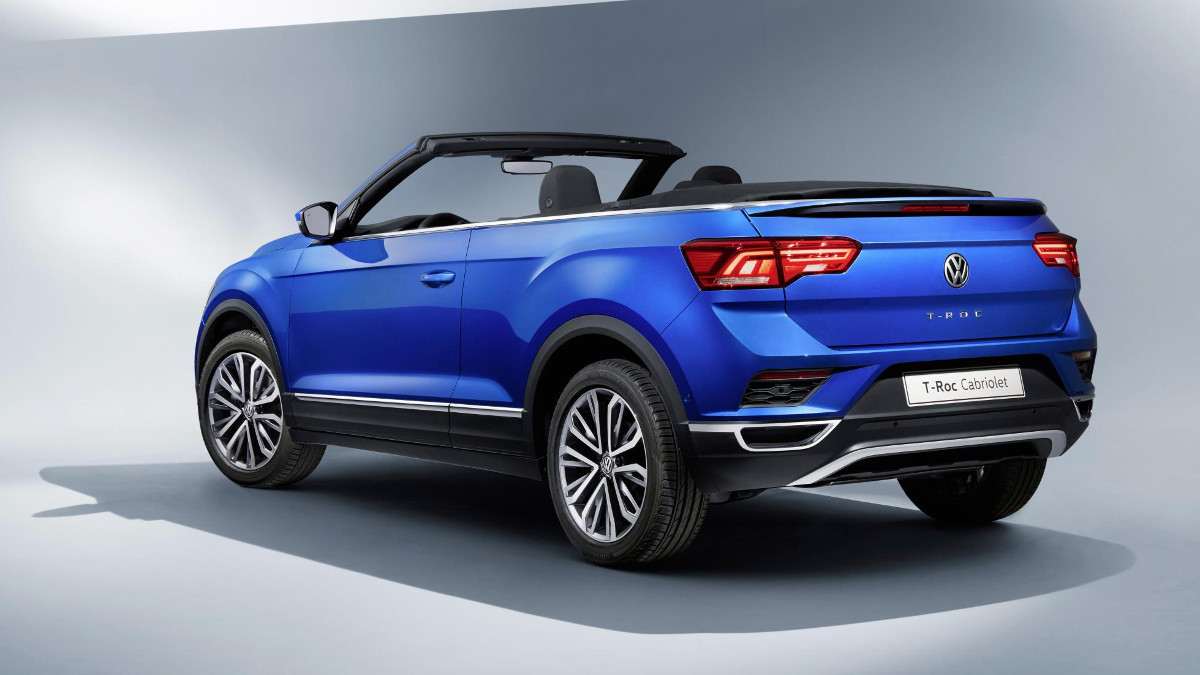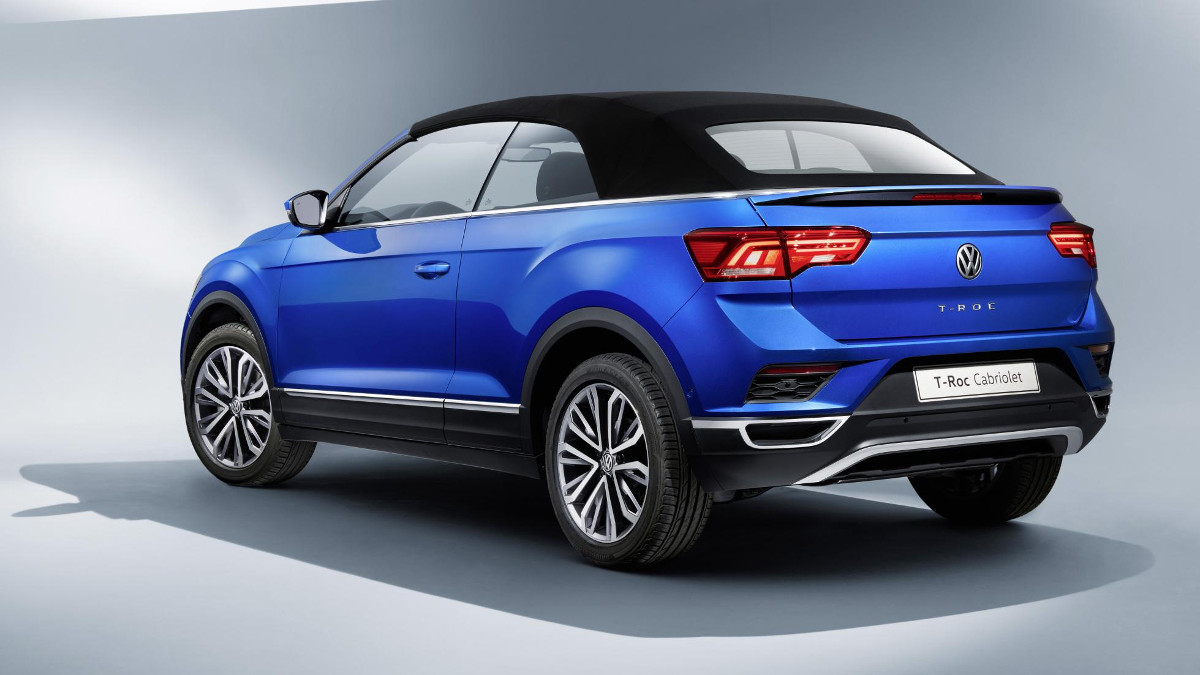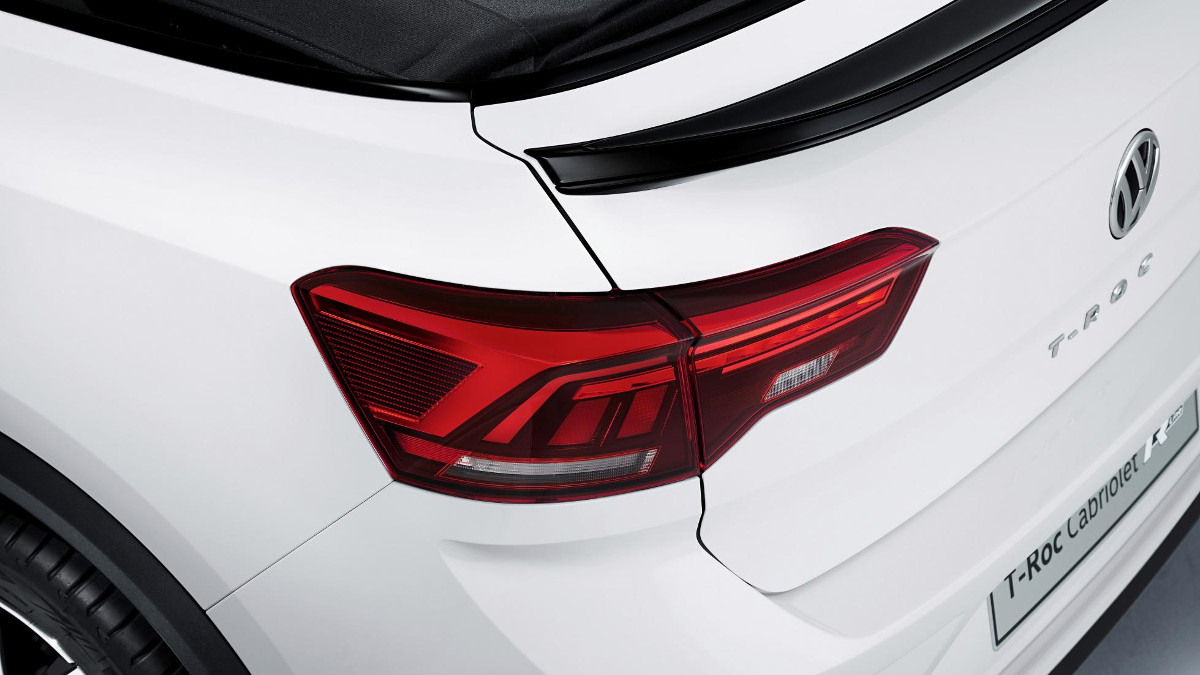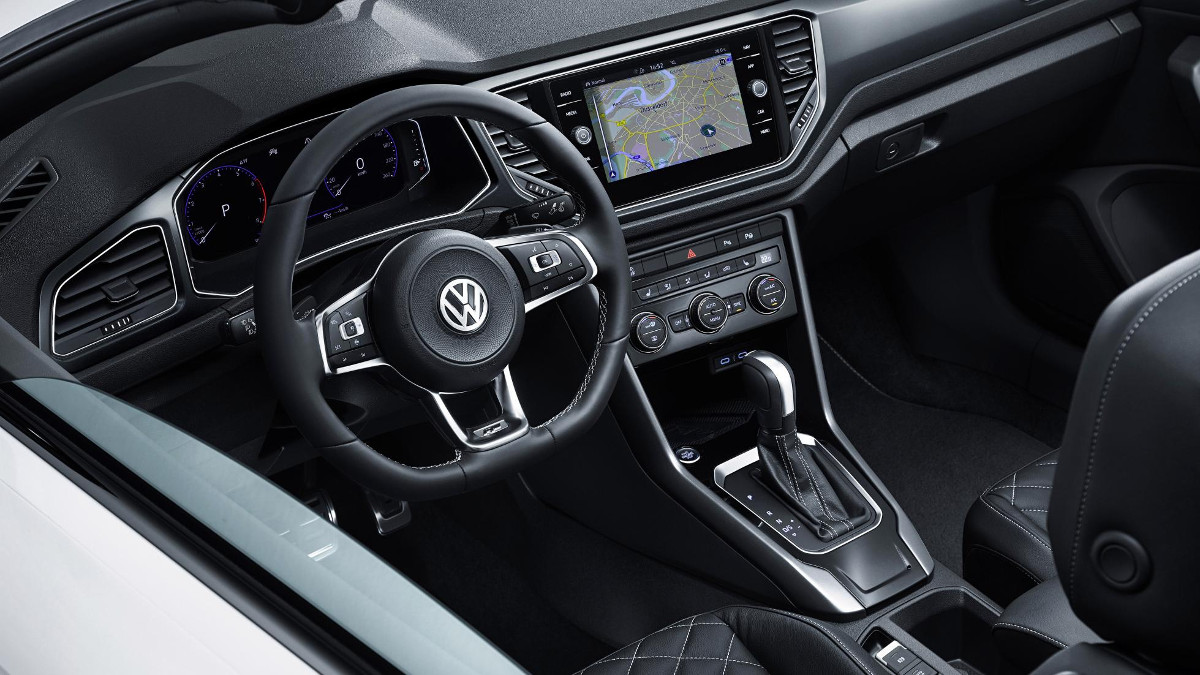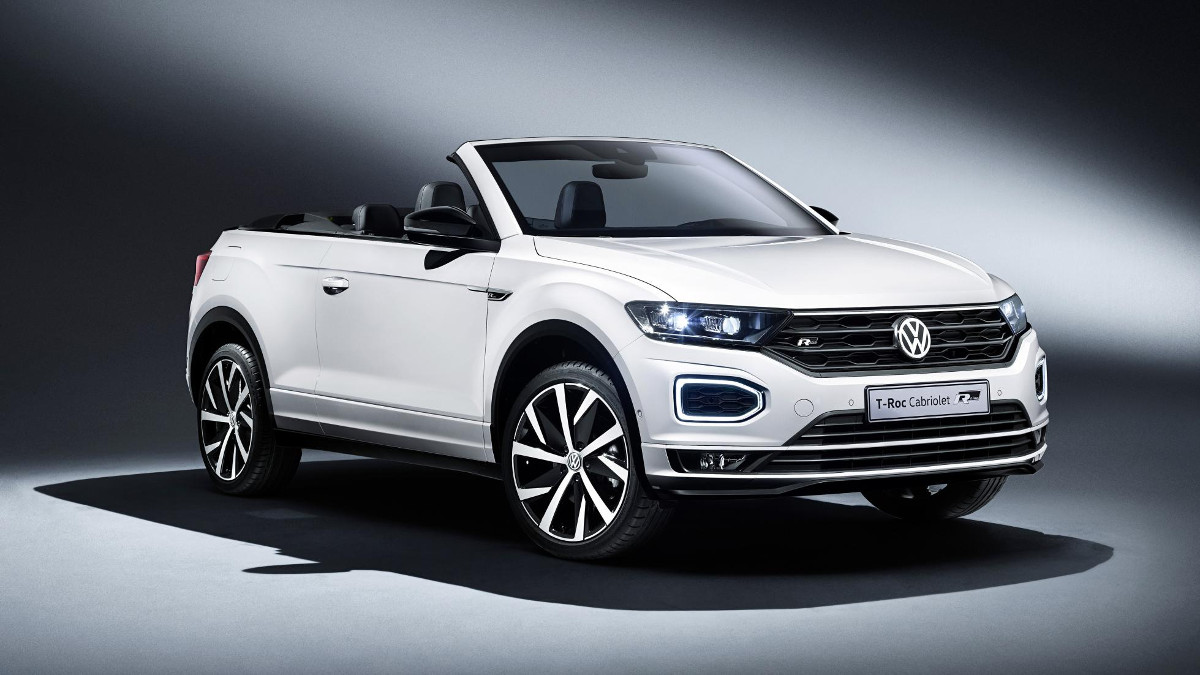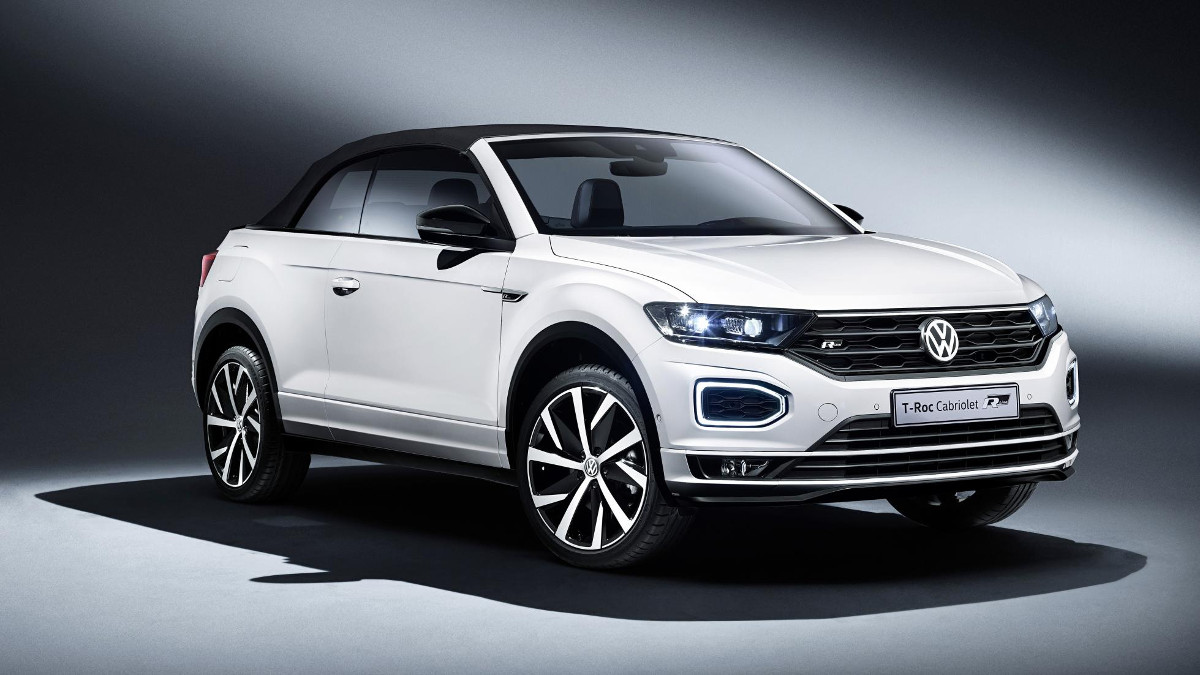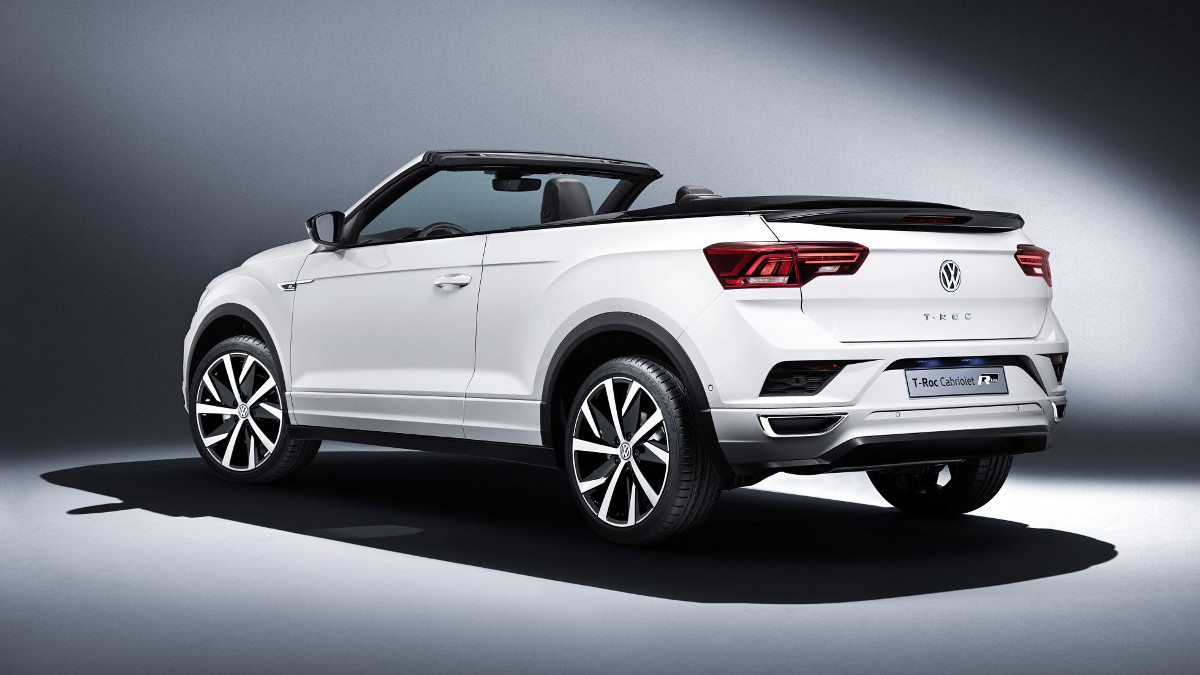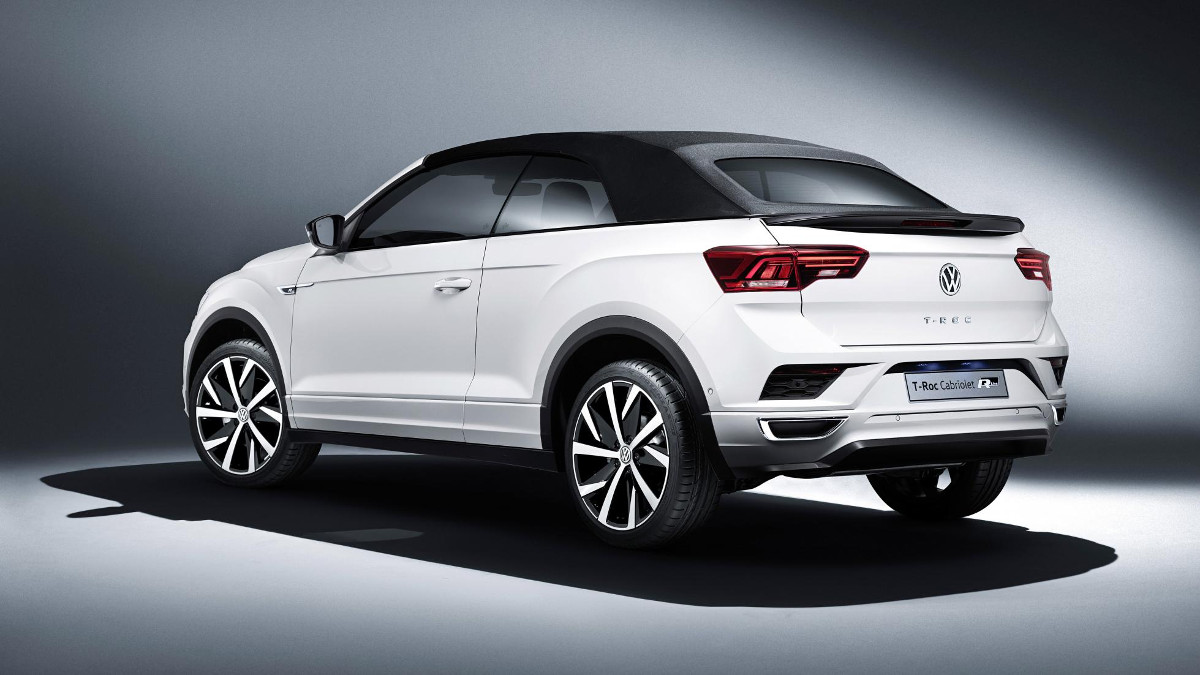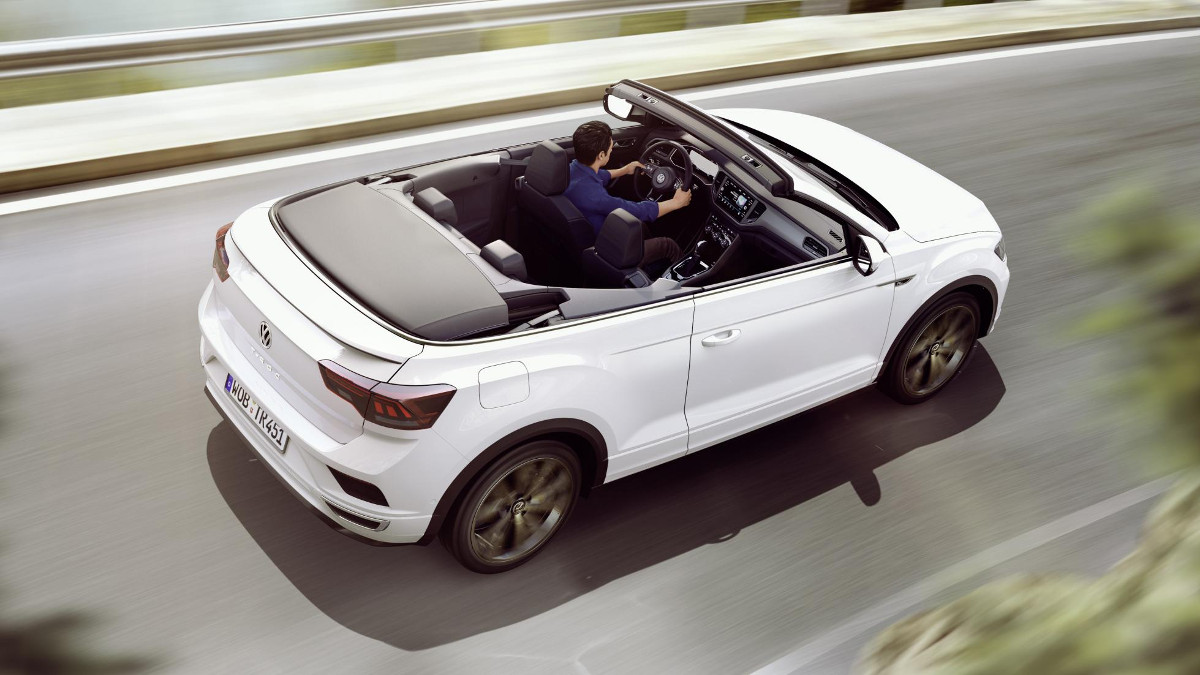 NOTE: This article first appeared on TopGear.com. Minor edits have been made.