The VW Group doesn't tend to keep a profit-swelling idea exclusive. Take the brainwave of smallish, quick SUVs, kickstarted with the likes of the Audi RS Q3. Within a matter of months, we've had the not-a-Seat Cupra Ateca, the Audi SQ2, the Skoda Kodiaq vRS, and now there's this—a VW hot hatch that's very much not a Golf R. Because it's a T-Roc R. Grrr...
The T-Roc is a Golf-sized crossover that basically replaces the old Scirocco coupe, and much as we lament its crossover sameyness, it's been a cash cow for Volkswagen. Over 200,000 units have been sold since it hit showrooms in November 2017. What's German for ka-ching?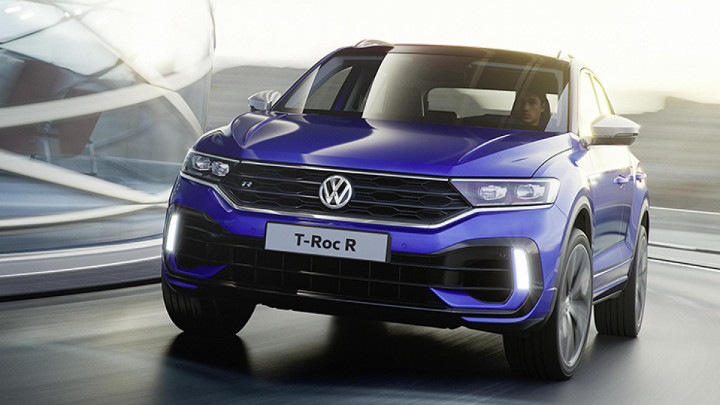 The T-Roc R nabs all of its mechanical bits 'n' bobs from the soon-to-die VW Golf R. So, you're tugged along by on a 2.0-liter turbocharged engine dishing out 296hp, a seven-speed DSG, and part-time four-wheel drive, and followed by a family of four exhaust pipes. You can spec a lighter, louder Akrapovic system if you want to make loads of neighbors angry with you.
ADVERTISEMENT - CONTINUE READING BELOW ↓
Off the line, you dial in launch control, lift off the beefier brakes, and arrive at 100kph in just 4.9sec. The top speed's limited to 250kph.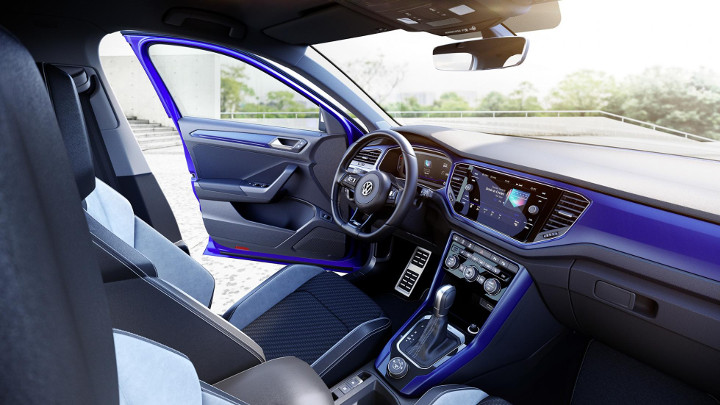 The handling has been developed on cobbled streets, desert dunes, and an ice rink. Only joking—it's had a shakedown lap (or 50) at the Nürburgring.
The T-Roc R, VW says with some fanfare, is "a stylish all-rounder that combines the sovereignty of an SUV with the dynamics of a compact hatchback." And if that's not niche enough for you, stay tuned later in the year for a T-Roc Cabriolet. Obviously. These are the crazy times in which we live.
In the meantime, one question: T-Roc R, or a traditional hot hatch like a Golf R?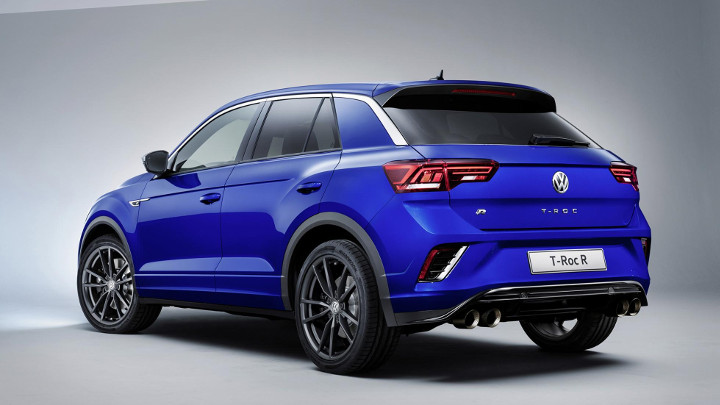 ADVERTISEMENT - CONTINUE READING BELOW ↓
Recommended Videos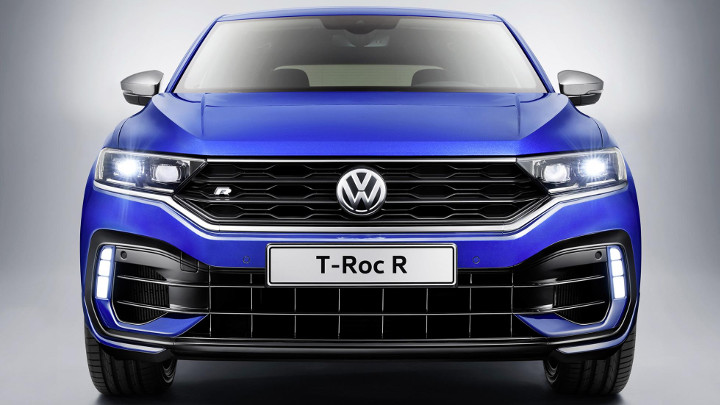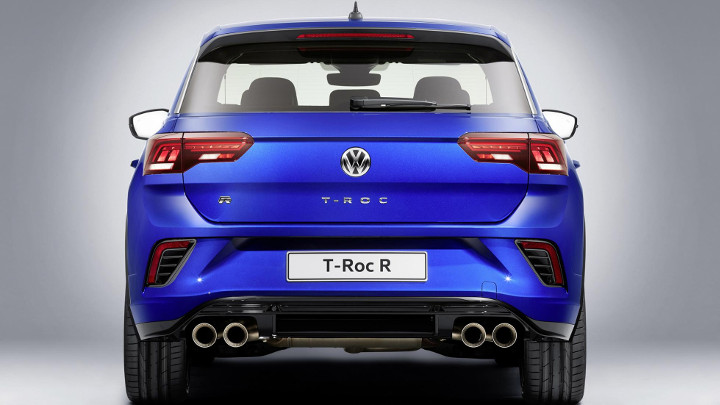 ADVERTISEMENT - CONTINUE READING BELOW ↓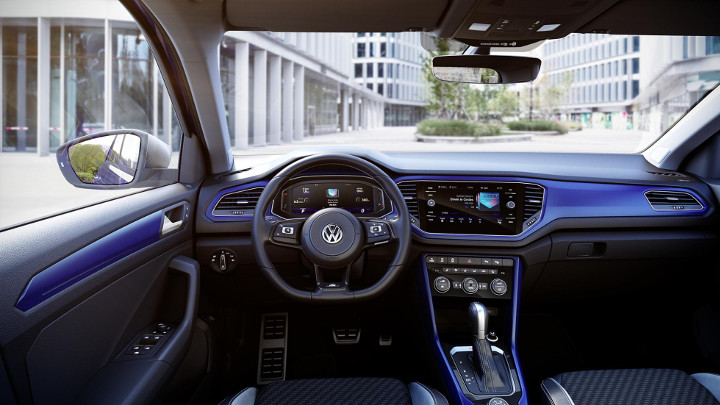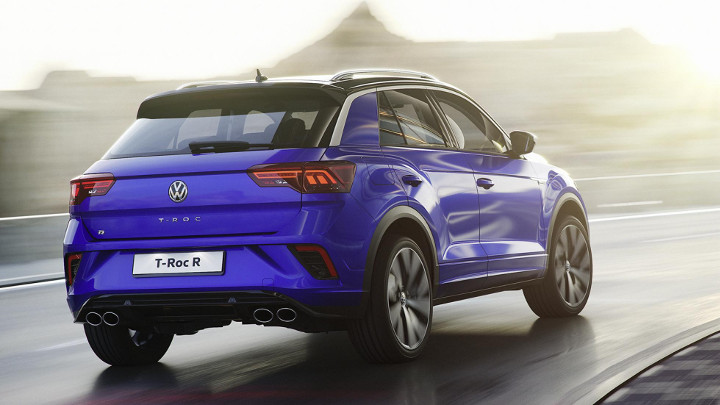 NOTE: This article first appeared on TopGear.com. Minor edits have been made.