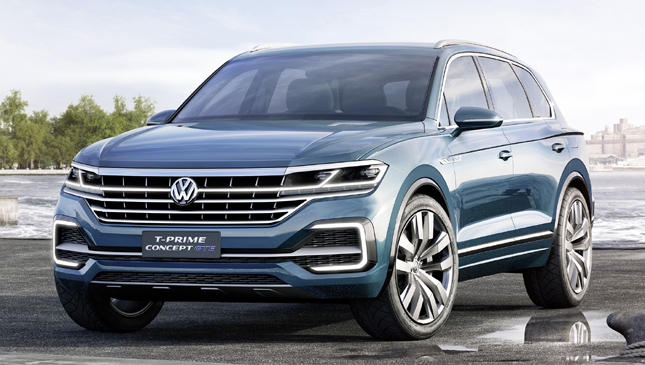 To say that the world is in love with SUVs is a gross understatement. Simply take a look out your window while waiting at a stoplight, and you'll be amazed by the sheer number of these vehicles driving around.
Don't believe us? Reports say that SUV sales are poised to grow by as much as 26% in Europe and Russia by the year 2023 and some 18% in China during the same period. In fact, a total of two million units are expected to be sold globally by the year 2020.
Volkswagen seems to be capitalizing on this growth by fielding a number of SUV models in various segments. One of these is the T-Prime GTE concept that falls squarely in the full-size category. Bigger than the midsize Touareg, this concept car introduces a host of innovations that point toward the future direction of SUVs as a whole.
The cabin, for instance, features displays that hint at a connected drive. A major highlight is the Curved Interactive Area that consists of the infotainment and active info display. The curved format allows for a more natural way of touching and looking at the screen's content. It also uses gesture control similar to that found in the new BMW 7-Series. VW says that this is how humans will communicate with their vehicles in the future.
This SUV is powered by an earth-friendly plug-in hybrid drive system that is made up of a 2.0-liter turbocharged gasoline engine, a battery and an electric motor. This setup produces a strong 375hp in total system output. Equipped with an eight-speed automatic gearbox, it can go as far as 50km on pure electric mode and do 0-100kph in just six seconds. It also has three driving modes: E-Mode, Hybrid and GTE.
ADVERTISEMENT - CONTINUE READING BELOW ↓
The battery can easily be charged by the usual wall outlet or at public charging stations at a rate that can take as long as eight hours or as quickly as two-and-a-half hours.
Design-wise, a chrome radiator grille spans the entire width of the front fascia and integrates the LED headlights into one distinctive styling cue, while broad rear shoulders and thin taillights give it a sporty behind. And like all GTE models, the SUV receives the C-shaped daytime running light treatment.
The new T-Prime GTE concept makes its global debut at this year's Auto China event in Bejing. While it may just be a show car at the moment, we wouldn't be surprised to see it enter production someday.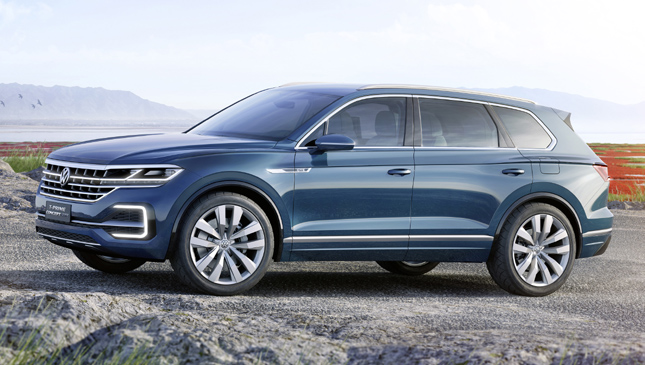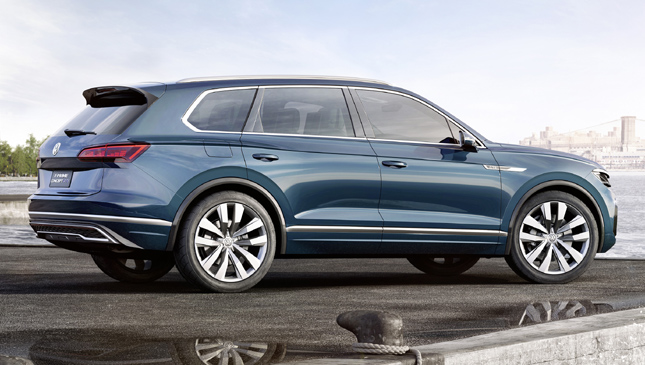 ADVERTISEMENT - CONTINUE READING BELOW ↓
Recommended Videos