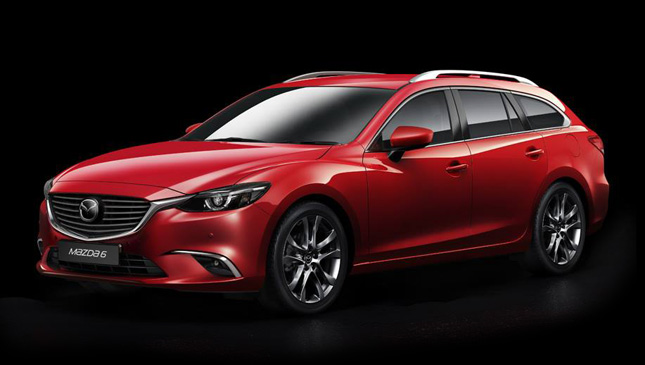 Back in December 2013, local Mazda distributor Berjaya Auto Philippines told TopGear.com.ph that it might never sell the 6 Wagon in our market because the wagon has a shorter wheelbase than the sedan version, which means less cabin space. But as you know, we announced early last month that the Japanese carmaker is finally selling the 6 Wagon in the Philippines. So what made the distributor change its mind?
According to company CEO and president Steven Tan, one factor that contributed to the turnaround was that the local market had changed.
"We had been receiving inquiries about the 6 Wagon even before the MIAS launch this year, and we were convinced there was a market for it," Tan shared. "We noticed that there is a market that wants the utilitarian capabilities of an SUV but also the driving sensation and comfort that can only be offered by a car. And a wagon is the perfect blend of these qualities."
What really makes the 6 Wagon special for the Philippine market, however, is the fact that we're the only country in the Asian region to get it in left-hand-drive configuration, and that's not really a simple feat.
"The sedan was developed for the US market whereas the wagon was designed for the European market," Tan explained. "Asia is primarily a right-hand-drive market, so creating a left-hand-drive Philippine-market model isn't as simple as it looks."
Continue reading below ↓
Recommended Videos
Tan also pointed out that having no direct competitor works in the 6 Wagon's favor. A quick look around the market could prove him true. With the launch of the sixth-generation Subaru Legacy, the wagon was dropped from the model lineup, leaving the slightly more expensive 3.6-liter Outback crossover to soldier on. And when the 1.6-liter Subaru Levorg arrives later this year--although its power output is comparable to that of the 6 Wagon--it is handicapped by its shorter wheelbase and overall length.
It does look like the P1.795-million Mazda 6 Wagon is the primary choice for Filipino buyers looking for midsize station wagons.