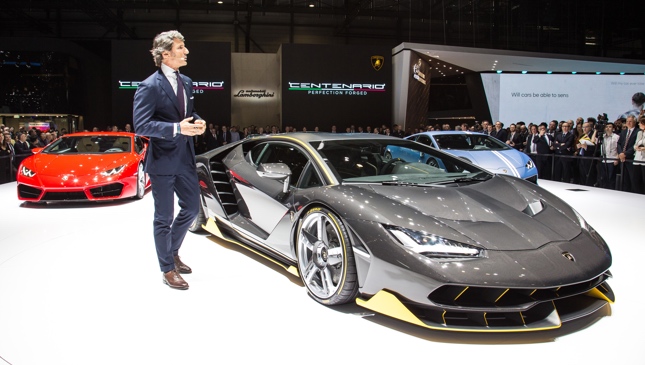 It's an accepted fact that the only thing better than a Lamborghini is a limited-edition Lamborghini. Through the years, our imagination has been fired up by radical Lambos: the stealth-fighter-inspired Reventon, the jaw-dropping Sesto Elemento, and the unbelievable Veneno.
So when the Italian carmaker announced it was building a special supercar to commemorate the 100th birthday of founder Ferruccio Lamborghini, expectations were high. How far out would it be? Would it have wings made of carbon fiber and crystal? Would it float? Would it have drones following it to give the owner a live feed of the road ahead?
When recently departed CEO Stephan Winkelmann--the architect who signed off on all the wonderful special editions--did his last official duty to Lamborghini and removed the cover, there was almost a collective meh. Yes, what Automobili Lamborghini dubbed the Centenario is stunning, but so are the Aventador and the Huracan.
But the official explanation sheds light on the logic behind the supposed restraint. The Centenario was built to be "the truest expression of Lamborghini's commitment to new and inspirational design." In other words, this is meant to be the distillation of the carmaker's soul: sexy as hell, brutally fast, filled with cutting-edge tech, and practically unattainable. It doesn't have to be outlandish--it just has to be another Lambo that we will all fantasize about. The longer we look at it, the more we realize the engineers have succeeded. Again.
The Centenario is a fusion of intakes, ducts and outlets, shaped into a seductive package that's covered in glossy carbon fiber. There are also features that highlight the supercar's rebellious streak. The wheel wells are irregularly shaped, and the custom 21-inch Pirelli Zeros at the back are basically exposed. But we have to say that venturi tunnel/bumper looks insane.
ADVERTISEMENT - CONTINUE READING BELOW ↓
The scissor doors that Lambo made famous are on the Centenario. That means a V12 is under the hexagonal glass and carbon-fiber engine cover. Moreover, this is the V12, generating 770hp without a turbo--the most powerful engine Lamborghini has produced to date. This results in a claimed 0-100kph time of 2.8 seconds, 0-300kph in 23.5 seconds, and a maximum velocity of 350kph.
These astounding performance figures were reached thanks to a carbon-fiber body (what else?) that enables the Centenario to weigh only 1,520kg all in all. Power is transferred to all four wheels, and there's a new Lamborghini rear-wheel steering system installed as well.
There will only be 40 units produced, split between 20 coupes and 20 roadsters. Prices start at 1.75 million euros (P89.7 million), and all have been sold to collectors and Lamborghini enthusiasts.
Again, the magicians at Sant'Agata Bolognese have defied expectations by building something we didn't fully expect. Now excuse us while we change our smartphone's wallpaper.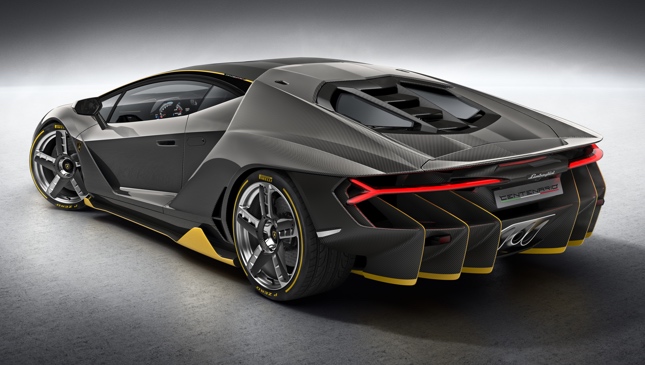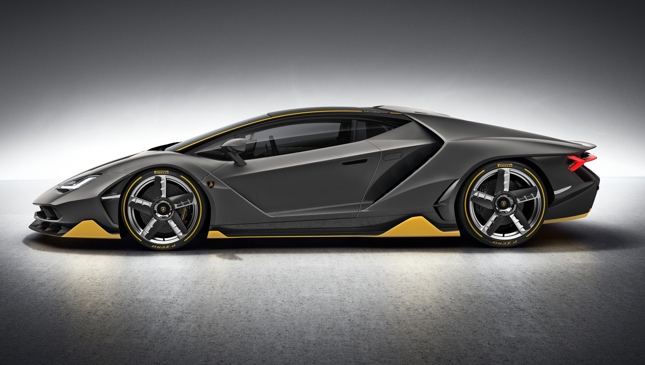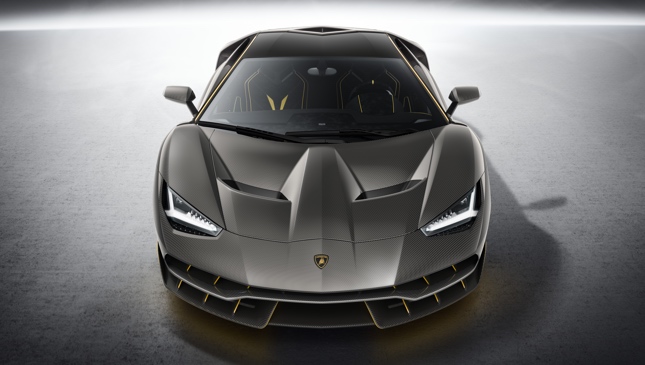 ADVERTISEMENT - CONTINUE READING BELOW ↓