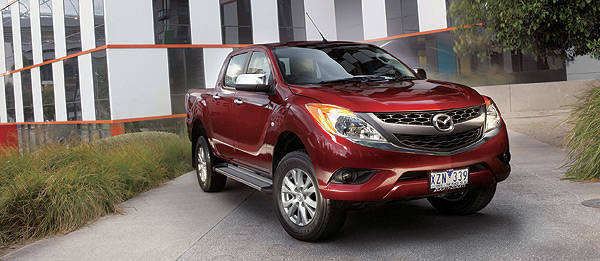 Quiet introductions to the Philippine market is fast becoming the norm as--following the local launch of the Chevrolet Colorado and the Ford Ranger this month--the latest vehicle to clandestinely reach our shores is the all-new Mazda BT-50 pickup truck. (Although, to be honest, the lack of fanfare surrounding this vehicle could also be indicative of the Mazda brand's position--or the lack of it--on Ford Group Philippines' list of priorities.)
According to our source within Mazda Philippines, the all-new BT-50 can now be viewed at all of the Japanese carmaker's local dealerships. The catch, however, is that it's still not yet officially for sale. There is one consolation once it does go on sale.
"It'll be offered with both the 2.2- and 3.2-liter engines," revealed our source.
This means that once the all-new BT-50 reaches the market, it'll come with the more powerful engine that's also found under the hood of the 3.2-liter Ford Ranger, the same variant that FGP has confirmed will arrive next year at the latest.
It certainly looks like the pickup truck war has become more interesting.
Continue reading below ↓
Recommended Videos