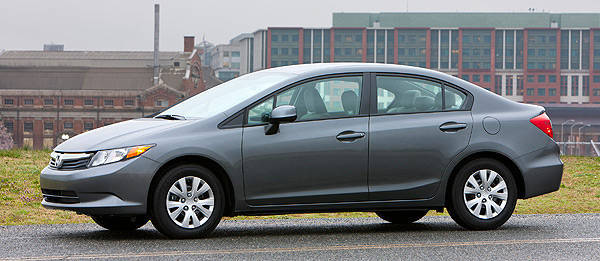 Consumer Reports has dropped its highly coveted 'Recommended' rating for the all-new Honda Civic, blaming the car's shoddy quality of interior trim, minimal interior kit and on-road performance.
The consumer-oriented magazine blames the Civic's downfall to the higher bar set by its competitors in the compact car segment, particularly the Chevrolet Cruze, and the all-new Ford Focus and Hyundai Elantra.
According to Consumer Reports, the all-new Civic's interior disappoints as it looks and feels cheap, with the plastic used on the dashboard feeling hard while some of the panels didn't fit right. Though the front seats were wide and accommodating, the low rear seat cushion meant less thigh support for adults.
On the road, Consumer Reports found the Civic's steering to feel numb and watered-down while its braking distance was on the long side. Its suspension also left a lot to be desired as it leaned through corners early at the onset of a turn.
The good news, though, are that the all-new Civic's fuel economy was impressive and that the rear seat offered decent room.
"But that's just not enough," Consumer Reports said. "With all of the recent small sedan competition and a redesign that dropped the ball, now there are a lot better choices than (the all-new) Civic."
Continue reading below ↓
Recommended Videos