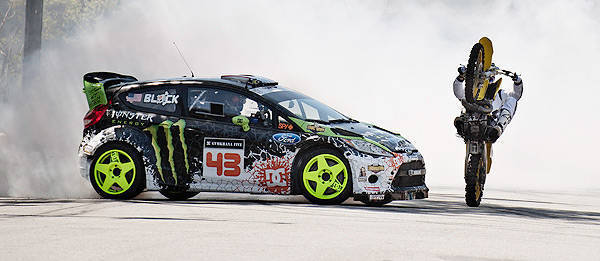 Better late than never, as the saying goes, because after more than five months since the release of Ken Block's Gymkhana 5 video, we finally get to see how it was made in a behind-the-scenes video.
The nearly 10-minute-long video takes us from the very first day of the video shoot, where Block executes the so-called table-top jump on Russian Hill and his downhill drift sequence where they "lost about two-thirds" of their GoPro video cameras in one shot, to the fourth and final day for footage that actually made up the first few minutes of the final Gymkhana 5 video.
You might also want to check out the second day of shooting, when Block accidentally bumped Travis Pastrana on the latter's motorcycle.
If you're viewing this on a mobile device and can't see the video, please click here.
Continue reading below ↓
Recommended Videos