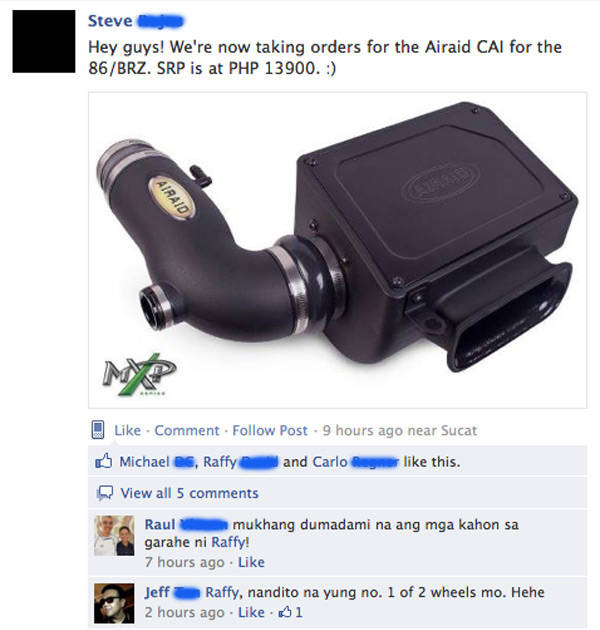 If you feel so passionate about the Toyota 86 or its twin model, the Subaru BRZ, but have no one in your circle of friends to share this passion with, we have good news: A Facebook group devoted to the two aforementioned sports cars has just been formed. Simply called "BRZ-86.ph FB Group," the new online support group for owners or would-be buyers of the 86 and the BRZ aims to provide a digital venue in which to share and discuss all things related to the two cars. That includes, apparently, even issues that have to do with the long waiting time for the twin cars.
As we write this, there are now currently 64 members, many of whom already belong to a Subaru car club called Subaru Society.
A quick scan of the group's page shows that members share most anything as long as it's related to either the 86 or the BRZ. It could be a video or a photo, an online article perhaps, or even an aftermarket part that may be added to the hottest cars in town.
With the difficulty of securing a unit of either the 86 or the BRZ, anyone on the waiting list can kill time by signing up for group membership. As a bonus, most of the guys in the group are simply nice by nature, so there's a good chance you can strike a genuine friendship with them even outside the digital bounds of 86/BRZ fanaticism.
Continue reading below ↓
Recommended Videos