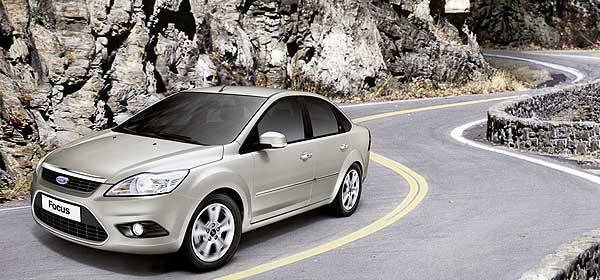 While the automotive world waits for the all-new Ford Focus, Ford Group Philippines has unveiled two new variants of the sporty current-generation Ford Focus sedans.
Leading the new variants is the new 2-liter diesel-fed Ford Focus TDCi sedan. With the diesel powerplant, not only is the sedan more fuel efficient, it's also more powerful than other sedans in its class, thanks to its peak torque of 340Nm and 134hp. The DuraTorq turbo diesel mill comes with Ford's six-speed PowerShift dual clutch automatic transmission that was previously available only in the range-topping 2-liter Focus Diesel Sport.
"Ford's PowerShift represents a true competitive advantage for Ford and is one of the current technologies that set a new world standard for efficiency and drive quality," said Steven Tan, Ford Philippines' vice-president for sales and marketing. "What it brings to our Focus lineup in the new Ford Focus TDCi four-door sedan is, in a nutshell, a ride that is as smooth as it gets."
ADVERTISEMENT - CONTINUE READING BELOW ↓
The addition of the PowerShift transmission to the Ford Focus TDCi sedan is in line with the American carmaker's commitment to ensure that close to 100 percent of its transmission "be advanced six-speed gearboxes by 2013."
"It's an advanced gearbox that reduces complexity, saves weight, increases responsiveness and performance--all while helping keep the engine in its peak efficiency mode--resulting in class-leading fuel economy," Tan said.
Ford's other new sedan variant is the 1.8-liter Focus Trend equipped with a four-speed automatic transmission. Previously, the Focus Trend sedan was only available with a five-speed manual transmission.
The new 2-liter Focus TDCi sedan is priced similarly to the Focus Diesel Sport five-door hatchback at P1.189 million while the 1.8-liter Focus Trend sedan with automatic transmission is at P869,000.