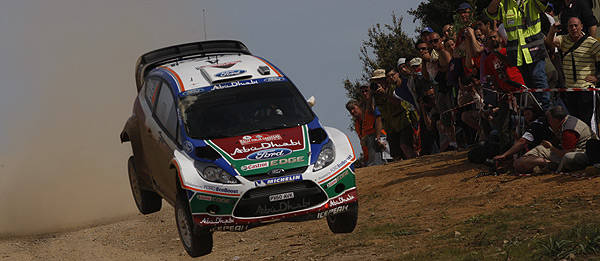 Ford is the latest carmaker to confirm its departure from the World Rally Championship with the American carmaker's recent announcement that it "will withdraw from the FIA World Rally Championship as a title sponsor after the 2012 season."
"Ford has a long and proud history in the WRC and this was not an easy decision," said Ford of Europe's vice president for marketing, sales and service Roelant de Waard. "We have great respect for M-Sport and (M-Sport managing director) Malcolm Wilson, who have run the Ford WRC team since 1997, and there is no organization with more expertise and commitment to winning. Working together, we have reached a point where the Ford Fiesta has become the car of choice in rallying, and we want to see this continue in the future."
With M-Sport running the day-to-day operation of Ford's WRC team since 1997, the partnership has seen 208 podium finishes, 52 race wins in 225 starts, and two constructors' titles in 2006 and 2007.
Despite Ford's pullout from the WRC, Wilson is still keen on continuing M-Sport's involvement in the sport.
"My intention is that we will continue to push to secure stage wins and overall results in the forthcoming events for Ford and to push forward with the development work that was started in March this year to improve and refine the Fiesta WRC even further, ready for the 2013 season," said Wilson. "Confirmation of our key championship programs for 2013 is our first priority and a challenge that the team here is very much looking forward to. After that, we can review all options and determine the right direction for the future."
Continue reading below ↓
Recommended Videos