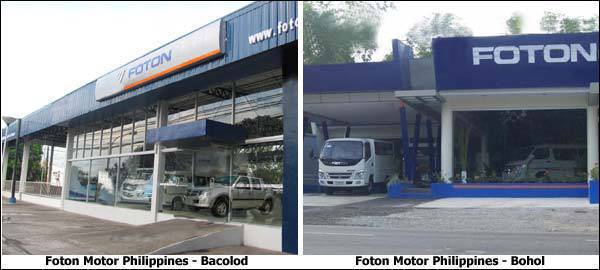 Motorists looking for affordable light- and heavy-duty commercial vehicles in the Visayas can now turn to Foton Motor, which recently expanded its network of showrooms in central Philippines.
Foton now offers its entire product line in new dealerships based in Bacolod City and Bohol.
Foton Bacolod, located at the corner of Vicente Yap and Singcang Araneta streets, will house the entire Foton lineup in a showroom with an area of 1,500sqm.
ADVERTISEMENT - CONTINUE READING BELOW ↓
The brand's trucks and vans, particularly the MPX and the View, are in demand in the area with the city's thriving tourism, transport and manufacturing businesses.
Tourism is likewise one of the main factors for the popularity of Foton vans in Bohol, where the carmaker opened its showroom doors on May 28. The 1000-sqm Foton dealership is located at Guiwanon in Baclayon, Bohol.
"Foton Bohol can surely provide exceptional customer satisfaction in every delivery of vehicle, service and spare part to the customer," Foton president Rommel Sytin said in a statement. "In a short period of time, Foton vehicles will be a constant sight among Boholanos-from shuttle service to delivery trucks and even tourist buses."
Foton, which entered the local automotive market in 2006, now has 14 dealerships with 11 showrooms in the Philippines.
Click this link to see the entire lineup of Foton vehicles in the Philippines. 
ADVERTISEMENT - CONTINUE READING BELOW ↓
Recommended Videos