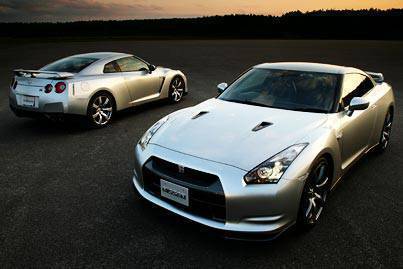 Two enterprising Britons have taken advantage of the United Kingdom's scrapping scheme by trading in their old cars for brand-new sports cars.

Both individuals went off to each buy a Nissan GT-R within five hours of the UK's Cash for Clunkers program launch, Auto Trader UK reported. The GT-R, which has a top speed of more than 300 kph and emits 298g/km of carbon dioxide, is under the UK's most-polluting-car tax bracket.

The UK's Cash for Clunkers program aims to breathe life into its flagging auto industry by enticing the public to buy a new car by turning in their old ones in for scrapping.

A similar program is implemented in other countries like Germany, France and Italy with a caveat that the new car bought under the scrapping scheme must be significantly more fuel efficient than the one being traded in.

If the Philippines had a similar program, one can just imagine all the box-type cars lined up for scrapping while everyone drives out of a showroom with a brand spankin' new sports car...
Continue reading below ↓
Recommended Videos