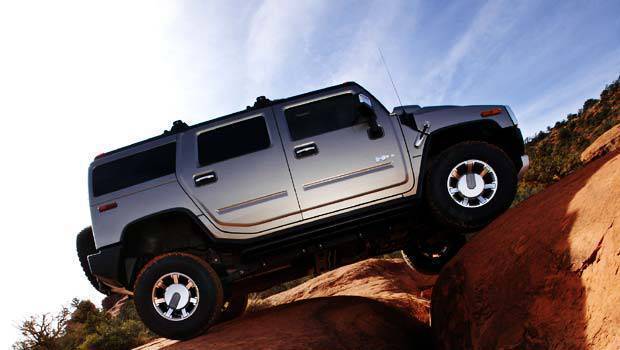 General Motors (GM) and Sichuan Tengzhong Heavy Industrial Machinery have inked a definitive agreement which would allow the troubled American carmaker to get Hummer off its portfolio of brands.
In a joint statement issued by GM and Tengzhong, the Chinese company "will acquire the ownership of the Hummer brand, trademark and tradenames, as well as specific intellectual property license rights necessary for the manufacture of Hummer vehicles." Tengzhong will also have to assume the existing dealer agreements with Hummer's dealership network.
ADVERTISEMENT - CONTINUE READING BELOW ↓
Reports said the deal could reach $150 million.
The GM-Tengzhong statement said the Chinese company will own 80 percent of Hummer, while private investor Suolang Duoji, a Hong Kong-based mining tycoon, will hold the brand's remaining 20 percent.
Under the agreement, Hummer will contract its business services, its vehicle manufacturing and key components of the H2, H3 and H3T from GM until June 2011 with an optional one year extension until June 2012.
"Hummer is a strong global niche brand and this agreement signifies another important milestone in writing the next chapter for both GM and Hummer. For Hummer, the combination of its knowledgeable leadership team, vehicle design expertise and the capital financing of Tengzhong portend a successful future," said GM president and chief executive Fritz Henderson.
Tengzhong chief executive officer Yang Yi echoed Henderson's sentiments.
"This transaction marks an exciting step for both Tengzhong and Hummer, as we invest in a business that has significant opportunity in the U.S. and around the globe. We are excited about some of the initiatives already underway at Hummer that we believe our investment will be able to accelerate, particularly related to the creation of the next generation of more fuel-efficient vehicles to meet not only future regulations but also customer expectations," Yi said.
ADVERTISEMENT - CONTINUE READING BELOW ↓
Recommended Videos
The deal may be closed by the end of the year or by 2010 pending approval coming from American and Chinese regulatory agencies.