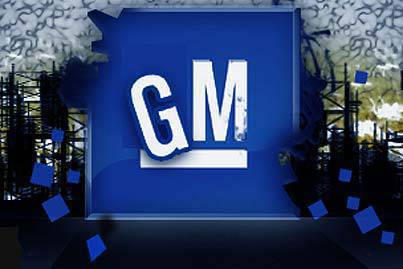 General Motors (GM), once the world's largest car manufacturing company, has declared bankruptcy.

GM filed for bankruptcy and sought protection from existing creditors first thing Monday in the US (Monday night in the Philippines).

"The General Motors Board of Directors authorized the filing of a chapter 11 case with regret that this path proved necessary despite the best efforts of so many," GM chairman Kent Kresa said in a statement.

Along with this announcement, GM also said it is reducing its assembly, powertrain and stamping facilities from 47 in 2008 to 33 by 2012.

Despite the bleak news in the American automotive industry, GM tried to keep a positive stance as it announced the emergence of a "New GM" in 60 to 90 days.

"Today marks a new beginning for General Motors. A court-supervised process and transfer of assets will enable a New GM to emerge as a stronger, healthier, more focused and nimbler company with a determination not to just survive but to excel," Kresa said.

The new company will maximize its remaining plants as GM focuses on building a small car for the US market.

"This will result in lower fixed costs per vehicle sold, and lower and more efficient capital investment," GM said in a separate statement.

GM assured that operations outside the US will not be affected by its bankruptcy filing.

"Worldwide, GM dealers are open for business, offering competitive financing options on our award-winning vehicles, continuing to honor our industry-leading warranty coverage, and providing outstanding service," said GM president and chief executive Fritz Henderson.

Other GM markets, after all, are not suffering the same fate as the North American market. Time Magazine earlier reported GM's China operations are still "solidly profitable."

There's no saying where GM would find its fate in a small auto market like the Philippines. Industry observers believe, however, that another company may take over the operations of General Motors Automobiles Philippines to keep its distribution line open in the local market.
ADVERTISEMENT - CONTINUE READING BELOW ↓