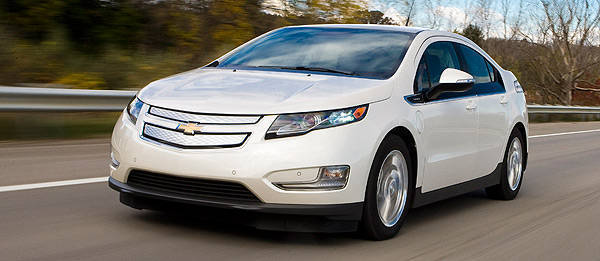 General Motors hopes to have up to 500,000 vehicles powered one way or the other by electricity by 2017, with its focus being on plug-in technology.
According to GM senior vice president of global product development Mary Barra, plug-in technology "offers a unique opportunity to change the way people commute." It will also play a significant role in GM's technology portfolio in the future, with the plug-in Chevrolet Volt extended-range electric vehicle serving as more than a statement for GM on the electric-vehicle market.
"What started out as a technology proof point has turned into a real-world starting point to push EV technology further and faster than we thought possible five years ago," said Barra. "The unique propulsion technology pioneered in the Volt will be a core piece of our electrification strategy going forward."
What GM has learned from the Volt since its launch in 2010, the American automotive company is already applying liberally to the Chevrolet Spark EV, which will be first revealed at the upcoming Los Angeles Auto Show this month before it goes on sale in the United States and South Korea next year.
"We'll meet requirements set by certain regulatory agencies, but we're not building the Spark EV to check a regulatory box," Barra added.
Continue reading below ↓
Recommended Videos
GM is reportedly on track to sell more than 50,000 "electrified" vehicles this year, with the sales split between the plug-in Volt and the eAssist parallel hybrid technology in Buick's LaCrosse and Regal and Chevrolet's Malibu.
"Our commitment to eAssist is unwavering," Barra stressed. "In fact, our future portfolio calls for eAssist to be on hundreds of thousands of GM vehicles annually by 2017."
Are you ready for electrified motoring?