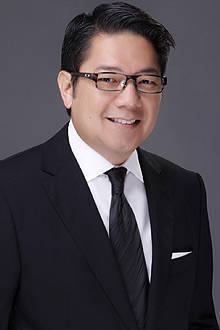 Ever since Goodyear Philippines decided to shut down its manufacturing facility in Las Piñas three years ago, the tiremaker has somewhat floundered in our market, with competitor brands often beating it in the marketing game. Good thing the firm has appointed a new managing director who will oversee Goodyear's plans in the Philippines, Taiwan, Vietnam and Hong Kong.
Effective December 1, Ron Castro has taken up the newly created position of managing director for Goodyear Philippines and Distributor Markets. In his position, Castro will have direct responsibility for the Philippine business and oversight on the strategy and the development programs for Taiwan, Vietnam and Hong Kong. Castro will also report to Paul Cadena, managing director for Goodyear ASEAN, and relocate to the company's Manila office.
Castro has over 26 years of experience in senior sales, marketing, product, and communications roles with, in addition to Goodyear, companies like Eastman Kodak Company, SkyTel, Lintas and BBDO Worldwide. A Filipino with extensive knowledge of the region and local tire market, Castro joined Goodyear Philippines in 2005 as its marketing director before his most recent assignment as Goodyear's Asia Pacific director for communications.
"Ron has demonstrated leadership experience in people development, brand-building and process orientation," said Cadena. "He also brings a strong understanding of the tire industry and customers, backed by the ability to transfer strategic and tactical knowledge across Asia Pacific markets, which he has done extensively throughout his career. With his proven leadership and strong skills and experience, I am extremely confident Ron will make significant contributions to the success of our Philippines business."
Continue reading below ↓
Recommended Videos