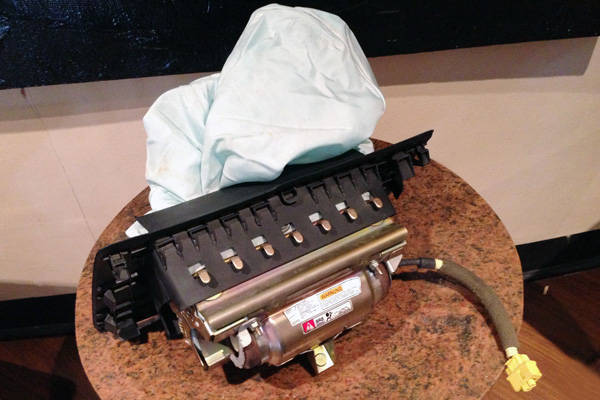 Honda Cars Philippines is recalling 9,743 units of the 2001-2002 Civic and the 2002 CR-V as part of a global recall that's affecting an estimated 1,142,000 units of various Honda vehicles for the "faulty inflation device of the front passenger airbag."
According to the Japanese carmaker, the airbag was fitted with defective inflators that had low-density propellants and were subsequently installed in the affected vehicles. In the event of a collision, the pressure in the airbag increases excessively and could cause the inflator case to rapture.
"Though there have been no reported injuries that can be attributed to the defect, Honda thought it prudent to conduct the recall because of the large number of units affected," said HCPI sales department head MJ del Pilar.
As a guide, HCPI released the vehicle identification numbers that are included in the recall locally: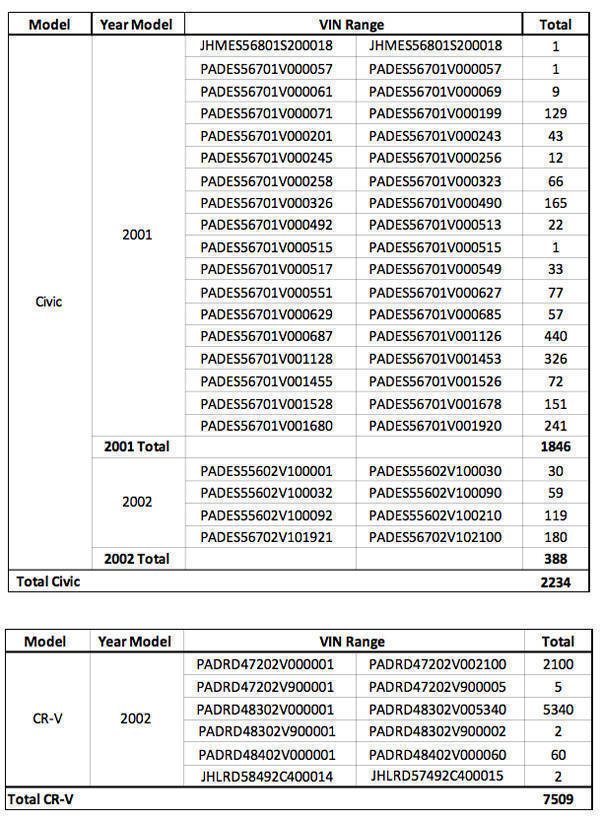 ADVERTISEMENT - CONTINUE READING BELOW ↓
Owners of the affected vehicles will be notified through phone by Honda dealers, and a letter will be sent to them starting April 12. For secondhand owners who want to check if their vehicles are affected by the recall, they are encouraged to visit HCPI's website at www.hondaphil.com to double-check if their vehicles carry VIN numbers of affected units.
To conduct the voluntary safety recall in an orderly manner, customers are requested to call their respective dealers to set a service appointment or call the Honda Hotline at 1-800-1000-HONDA (46632) and (02) 857-7240. They may also e-mail customer_relations@hondaphil.com.
HCPI will reportedly replace the inflator of the affected models free of charge, with the actual replacement taking about one hour. The repair of affected vehicles will start on April 22.
ADVERTISEMENT - CONTINUE READING BELOW ↓
Recommended Videos