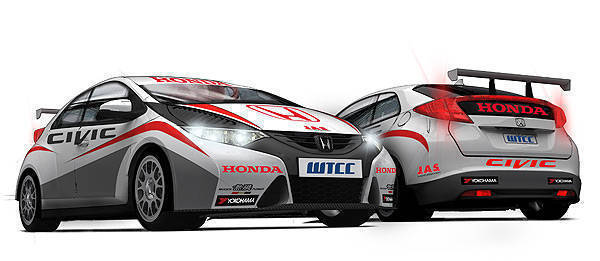 Honda has announced that it will enter the Civic in the FIA World Touring Car Championship (WTCC). But--and this is a very big BUT--it will field the European-market model and not the North American-market model, which every other market gets.
"We have made a decision to enter into the WTCC with the European Civic," said Honda chief executive Takanobu Ito. "We will develop a totally new engine for this project and we are all excited about starting this new challenge."
For WTCC, Honda is partnering with Mugen and J.A.S. Motorsport with Mugen manufacturing and maintaining a bespoke 1.6-liter turbocharged petrol engine developed by Honda in accordance with the FIA's Super 2000 regulations. J.A.S. Motorsport, meanwhile, will develop the race car using the five-door Honda Civic hatchback produced in Honda's manufacturing plant located in Swindon, United Kingdom.
Honda hopes to join the WTCC as early as this season with a string of inaugural rounds that would include Japan, China and Macau. Honda will then enter a two-car team managed by J.A.S. Motorsport.