It's that time of the year again when Ford Philippines recognizes the standouts among the many talented journalists in the automotive beat. But the 19th Henry Ford Awards (HFA) was a little different.
For the first time ever, an award for the Best Automotive Website was given out. And the first to bag the award? Well, none other than Top Gear Philippines, of course.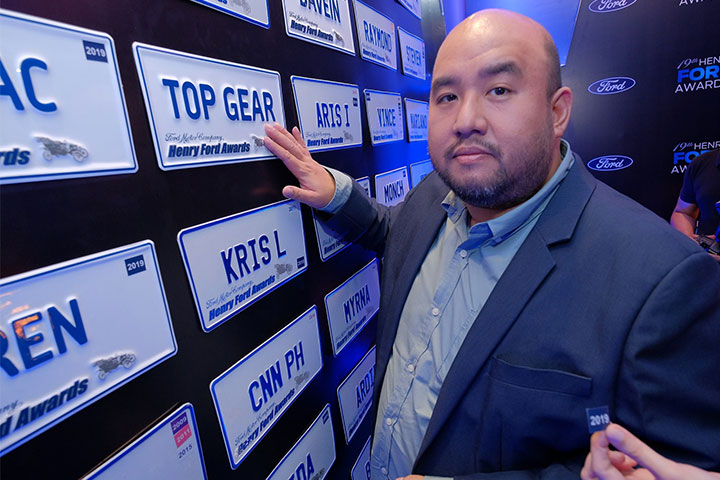 In addition to that, the team also garnered four other individual accolades. Motorcycle editor Aris Ilagan earned the first trophy of the night, winning the Best Automotive Column for his story '10 Guidelines: Proper parking etiquette for riders.'
Continue reading below ↓
Recommended Videos
Meanwhile, assistant news editor Drei Laurel took home two trophies: one for Best Automotive Online Feature for his story 'First drive: The Toyota Hiace Grandia Tourer takes on Manila's tight streets', and the other for Best Automotive Technology Feature for the story 'Waze map editors are unsung heroes of PH's fight against traffic.' Last and definitely not the least, videographer Mark Jesalva won Best Automotive Video Feature honors for his work of art entitled 'Driving Schools in Japan.'
On that note, we'd like to end this by saying our thanks to you, our readers—we wouldn't have made it this far without you. The entire TGP team extends its utmost gratitude to all of you for your unwavering support throughout the years and for the next ones to come.
You can check out all the winners in the list below. Congratulations, everyone!
Regular category
Best Automotive Column: Aristeo Ilagan for Top Gear Philippines
Best Automotive Green Feature: Isaac Atienza for Go Flat Out
Best Automotive Industry Feature: Vince Pornelos for AutoIndustriya
Best Automotive Online Feature: Andrei Laurel for Top Gear Philippines
Best Automotive Online Lifestyle Feature: Eric Tipan for AutoIndustriya
Best Automotive Photograph: Jenna Genio for AutoIndustriya
Best Automotive Print Feature: Ruben Alcantara Jr. for Gadgets Magazine
Best Automotive Print Lifestyle Feature: Kristoffer Lim for Speed Magazine
Best Automotive Road Safety Feature: Kristoffer Lim for AutoCar Philippines
Best Automotive Technology Feature: Andrei Laurel for Top Gear Philippines
Best Automotive Video Feature: Mark Jesalva for Top Gear Philippines
Special Categories
Best Ford Automotive Feature: Carl Christian Van Hoven for C! Magazine
Best Ford Automotive Video Feature: Vince Pornelos for AutoIndustriya
Best Ford Automotive Photograph: Kelvin Christian Go for AutoIndustriya
Best Broadsheet Motoring Section: Philippine Daily Inquirer
Best Automotive Website: Top Gear Philippines