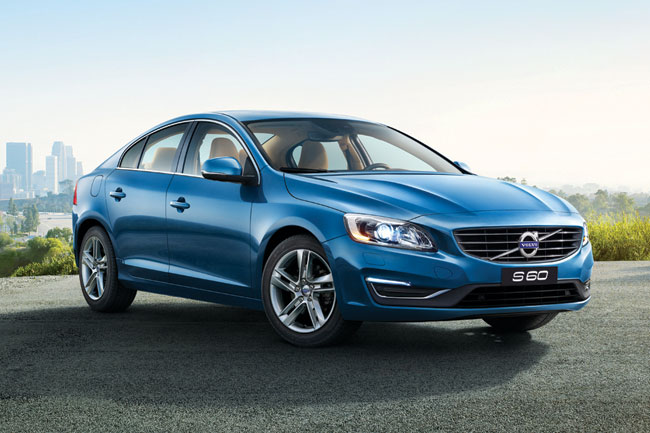 If there's one thing Volvo is best known far, it's safety. This top-of-mind fact has been reinforced recently, when the Swedish carmaker landed on the Insurance Institute for Highway Safety's (IIHS) Top Safety Pick+ list four times. It is the only European brand to have more than two models on this roster.
The IIHS differs a little from the other famous American crash-test implementer, the National Highway Traffic Safety Administration, or NHTSA. The former conducts tests with an offset, where the vehicle being evaluated will hit an obstacle with only 40% of its front, as opposed to the full-frontal impact that the NHTSA does. The IIHS method is supposedly closer to the kind of vehicle impacts that happen in real life.
The Volvo models that got safety accolades are the S60, the V60, the S80 and the XC60. And they all received the Top Safety Pick+ award, which is higher than the regular Top Safety Pick recognition. You might be glad to know all of these certified safe models are for sale in our market.
To further elaborate on that '+' distinction, it can only be earned by vehicles that warn the driver or brake automatically to prevent a frontal collision. Volvo's front-crash avoidance technology, City Safety, is the reason its cars earned that plus symbol. According to the test criteria, a car must be able to slow down without driver intervention--assuming there's an obstacle--at 20kph and 40kph.
"Volvo's commitment to real-life safety and our Vision 2020, which states that no one should be killed or seriously injured in or by a new Volvo car, underlines our approach toward continuous improvement in this field," said Dr. Peter Mertens, senior vice president of research and development at Volvo. "We focus on real-life safety--reflecting the many and varied causes and results of car accidents. It is, of course, a wonderful thing that we receive such honors and recognition for our advanced safety innovations from leading safety institutes."
ADVERTISEMENT - CONTINUE READING BELOW ↓
Now that Volvo vehicles are better-looking than ever, there's ample reason to put them on your short list if you're in the market for a premium automobile.
ADVERTISEMENT - CONTINUE READING BELOW ↓
Recommended Videos