Cost-cutting. It's a term that's been thrown around almost on a daily basis as businesses the world over try to bounce back from the effects of the COVID-19 pandemic. 
Chevron Philippines Inc., for its part, wants to help local enterprises with these cost-cutting initiatives. Through Caltex Delo, it has introduced a new heavy-duty oil for diesel engines that can help business and truck fleet owners minimize long-term operating costs: the Delo 400 SLK SAE 15W-40.
The newly-launched Delo 400 SLK can be used across different brands and vehicles, new or old. It can help reduce inventory costs for vehicle operators because the engine oil can be used with or without a diesel particulate filter (DPF) aftertreatment device.
Developed with ISOSYN advanced tech, the Delo 400 SLK has been thoroughly field tested. One trial supposedly showed that thirty trucks tested reached an extended drain interval of up to 60,000 to 80,000 kilometers.
ADVERTISEMENT - CONTINUE READING BELOW ↓
"With the gradual reopening of the economy and easing of quarantine restrictions in the country, it is vital that companies ramp up their fleet while keeping the engines protected to better meet customers' ever-increasing needs. When we upgrade our engine oils, we also future-proof our vehicles during these uncertain times," said area business manager of Chevron Lubricants for Philippines Hafiz Nasar. "At Chevron, we promise to constantly innovate and deliver next-generation products to keep our customers at the forefront of latest technology development."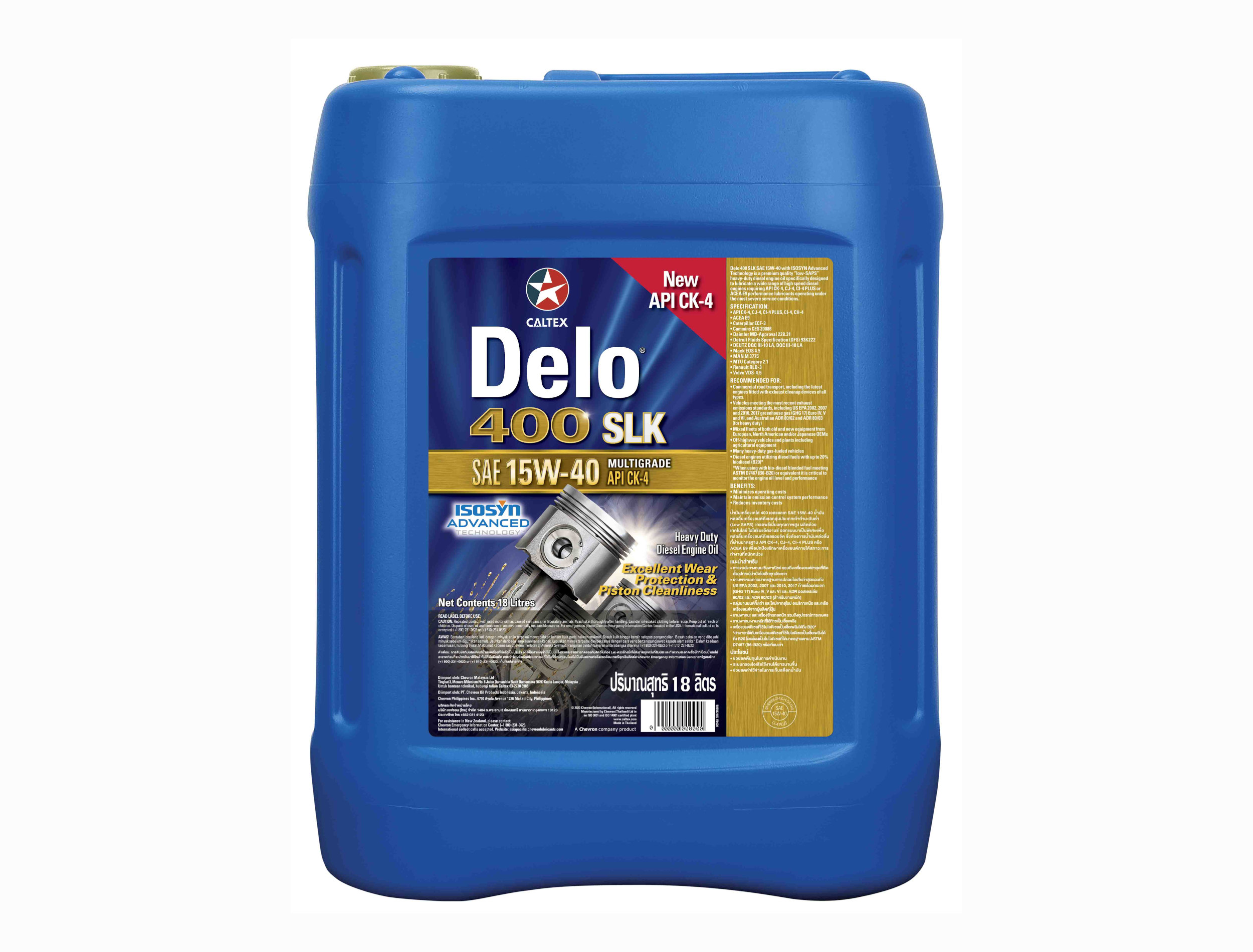 ADVERTISEMENT - CONTINUE READING BELOW ↓
Recommended Videos
The Delo 400 SLK SAE 15W-40 is now available locally in drums or in 18-liter pails. To know where you can purchase the new product, as well as its pricing, you can get in touch with a consumer product distributor near you through the Caltex Philippines website.