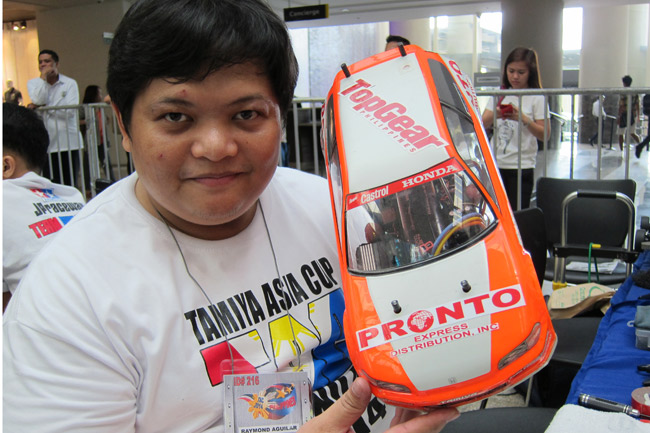 We thought the remote-controlled cars (R/C) craze had already died down, but apparently the hobby is still as popular as ever. We got wind of this event through our reader Raymund Aguilar, and we just had to check it out for ourselves.
"This is the 2014 Tamiya Asia Cup," he told us. "It is an annual event sponsored by Tamiya and Lil's Hobby Center." This huge R/C race has participants who flew in from Thailand, Malaysia, Singapore, Hong Kong and Thailand.
There's the stock touring class, buggy class, Mini Cooper chassis class, F1 class, front-wheel-drive class, and the GT class. The winners will go to Japan to compete in the Tamiya World Championship. This is a pretty big deal, especially if you are passionate about the hobby. And forgive us for the blurry track photos--these toy cars are pretty quick.
The racing is going to be close, and the competitors seem very serious. You can catch the action over the weekend (September 13-14) at Glorietta 2 Activity Center in Makati. The track will be open from 8am to 7pm.
The R/C is here to stay, people. Good luck to all the participants!
Photos by Paulo Rafael Subido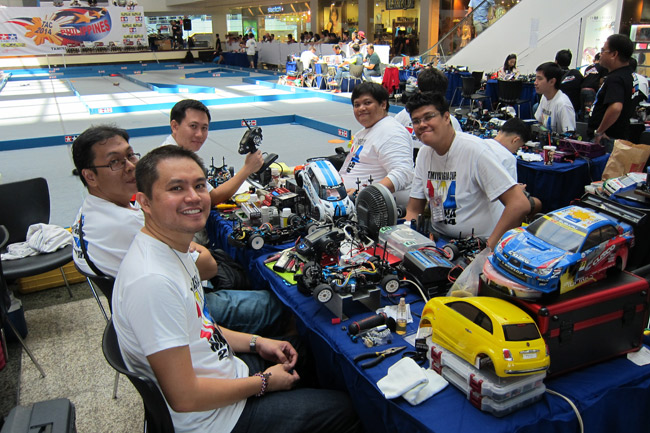 Continue reading below ↓
Recommended Videos