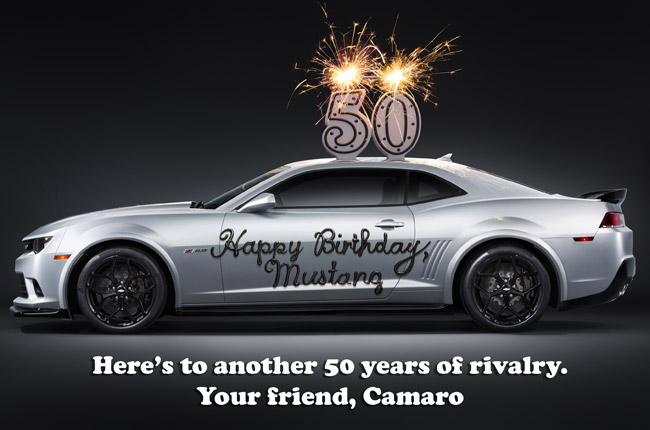 This month, the Ford Mustang officially marks its 50th anniversary, having been introduced to the automotive world on April 17, 1964. More than two years after the Mustang's arrival, a most worthy of adversaries was born--the Chevrolet Camaro. Since then, the two pony cars have been permanently linked with each other. Like Magic Johnson and Larry Bird, Muhammad Ali and Joe Frazier, Ayrton Senna and Alain Prost.
Or, as Chevrolet points out, like Coca-Cola and Pepsi, Jay Leno and David Letterman, and Nike and Reebok.
Indeed, no rivalry in the car industry has so fascinated the public as the one between the Mustang and the Camaro. Yet, in spite of the heated competition, the Camaro gamely steps forward to greet its nemesis a happy 50th birthday, as shown in the greeting card above.
"Here's to another 50 years of rivalry," the Camaro said, even calling itself "your friend."
General Motors, Chevrolet's parent company, even paid tribute to the pair's rivalry by pulling up some of the US car-magazine covers that featured the two automobiles. Check them out below.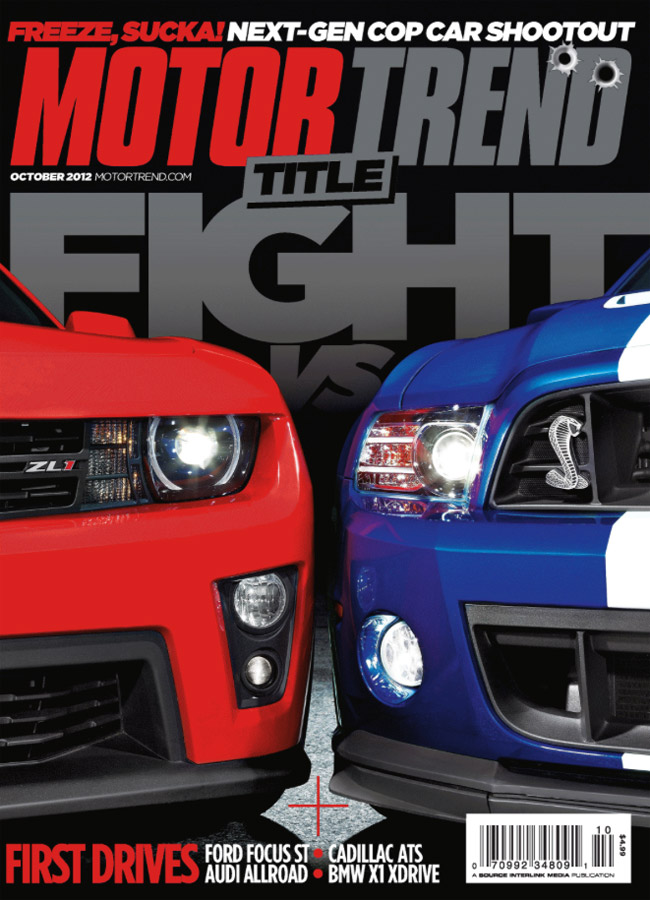 Continue reading below ↓
Recommended Videos