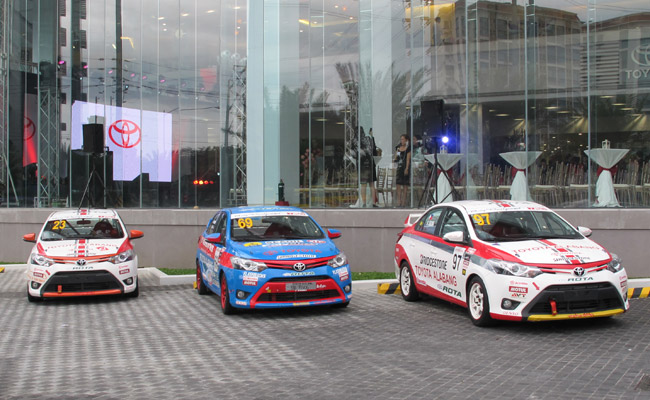 Toyota Motor Philippines pulled off a previously unimaginable feat in the local auto industry: organize a one-make race series on a grand scale. We're talking, of course, about the 2014 Vios Cup, the final race of which was held last month. Granted that the concept originated in Thailand, but you have to commend the top brass of TMP for venturing to implement the idea in the Philippines, where motor racing is received with general apathy at best and downright disdain at worst.
With all the money, time and effort that TMP poured into the project, one has to wonder: Was it worth it? Or, to be more precise, is it worth continuing it (as the company is staging a bigger version of the event next year, with a leg planned in Cebu City)?
Well, the answer seems to be yes. Toyota dealer principal Rene So (Toyota La Union, Toyota Dagupan and Toyota Baguio) shared with TopGear.com.ph how the Vios fared sales-wise before and after the Vios Cup was organized. "The previous-generation Vios sold about 1,000 units a month," So said. "When the new model was launched, it immediately became 1,800 units a month. And then after the Vios Cup was created, sales of the Vios hit more than 2,500 units a month."
Continue reading below ↓
Recommended Videos
Of course, it's hard to determine accurately which percentage of the above sales increase could be attributed directly to the Vios Cup.
"It's not really quantifiable," added TMP marketing vice president Sherwin Chualim. "But yes, I believe the Vios Cup has a positive impact on sales. Our dealers also tell us that sales of accessories for the Vios have gone up."
On our part, we think the Vios Cup has played a major role in overhauling the image of the Vios from being a taxicab fleet vehicle to a lifestyle car that even young people can be proud of.
Expect other car companies to now look into the prospect of also organizing motorsport-related activities to promote their products.
Photo by Vernon B. Sarne