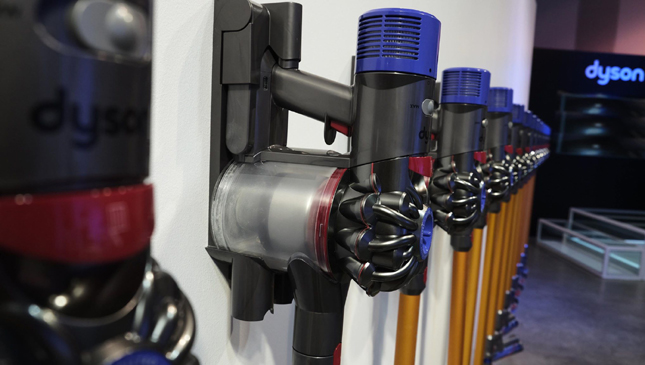 By now, you may have heard that Dyson--a world-famous vacuum cleaner company--is plunging into the business of building electric cars. Here's what we know so far:
* The British company's goal is to launch an electric car by 2020.
* According to a recent report by the BBC, the company already has a 400-strong team working on the project, and has announced that it is seeking 300 more engineers to join them.
* Dyson's investment: £2.7 billion (P196 billion) on developing a car and making the battery.
We've known the company and its products for a while now, and it has managed to develop appealing cordless and lightweight vacuum cleaners, bladeless fans, and even hair driers. But there are a few question marks regarding its latest venture.
How will the appliance company beat its competitors, which are automakers, to begin with? Ehem, Toyota, Nissan, BMW, Porsche, etc. Or even an electric car company that briefly surpassed Ford and Chevy, and became America's most valuable carmaker? Ehem, Tesla. Even Apple and Google announced plans to produce EVs.
Will Dyson's background in battery and cyclone technology be enough of an advantage? And, unlike Silicon Valley companies, will Dyson's record in expansion and supply chain meet global demands and make a profit?
These are just some of the questions we need answers to. But seeing as the British like keeping everything under wraps, we'll most likely have to wait and see by 2020.
Still, with Dyson's stellar track record in the tech and gadget industry, plus its roots in the country that brought us Aston Martin and McLaren, we're genuinely curious how the company's take on electric cars will turn out.