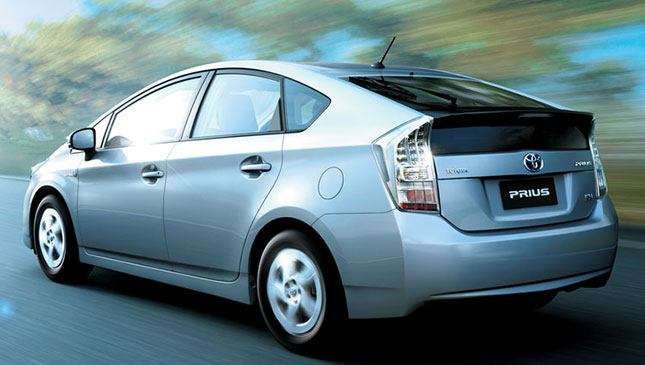 Recently, the local automotive industry was ruffled by news that the Department of Finance's (DOF) tax reform package—which includes an increase in automotive and fuel taxes—had passed the House Committee on Ways and Means. It didn't help that Jaguar Land Rover PH cited the looming tax increase as a reason it's closing its doors, either.
If you're a prospective car owner looking for a bright side in all of this, it looks like there will be exemptions to the excise tax. Here's how the package defines an automobile: "any four or more wheeled motor vehicle regardless of seating capacity, propelled by gasoline, diesel or any other motive power," it says. Now, pay attention to the next line: "except purely powered by electricity, or by electricity in combination with gasoline, diesel or any other motive power."
Basically, electric vehicles and hybrids aren't covered by this. Meaning this line: "automobiles there shall be levied, assessed and collected an ad valorem tax on automobiles based on the manufacturer's or importer's selling price, net of excise and value-added tax," doesn't apply to models such as the Toyota Prius and BYD Qin.
ADVERTISEMENT - CONTINUE READING BELOW ↓
Of course, there are guidelines to the exemption. To make things more specific, a hybrid vehicle should consist of "an efficient engine and a powerful electric motor," and must be able to run at least 30km under one full charge. This means vehicles such as the Honda Legend and Honda CR-Z, which are considered mild hybrids, will still fall under the tax increase.
Admittedly, the cars we mentioned above—actually, all electric and hybrid models in the Philippines—are still considerably pricier than their purely gasoline and diesel-fed counterparts. So chances are—excise tax or no excise tax—anyone who can afford them will still give it a lot of thought. But our hope is that this will lead to more legislators realizing the potential for these cars locally, and maybe one day even incentives for people who own them.
ADVERTISEMENT - CONTINUE READING BELOW ↓
Recommended Videos