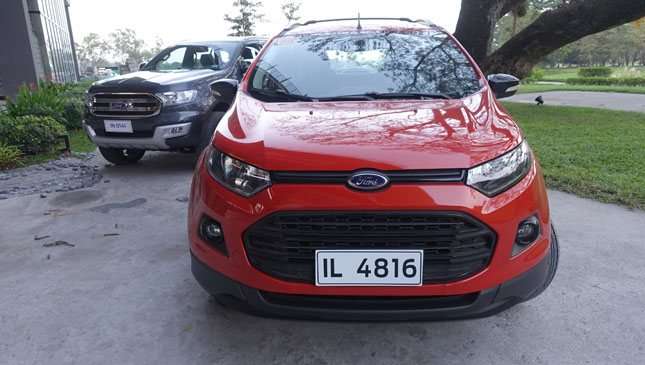 February is known as the month of love, or at least it is to those who celebrate Valentine's Day. But whether you're spending this month with your special someone or you're browsing hugot memes and avoiding any romantic talk at all costs, we can all agree that a brand-new vehicle would fill all of our car-loving hearts with joy. Luckily, Ford Philippines is setting out to do just that.
From now until February 28, interested car buyers can avail of all-in low downpayments on select Ford models. Each all-in package includes three-year LTO registration, one-year comprehensive insurance, and chattel mortgage fees. The available models and their minimum downpayments are:
Continue reading below ↓
Recommended Videos
*Everest: P98,000
*Ranger: P88,000
*Focus: P88,000
*EcoSport: P78,000
*Fiesta: P48,00
Customers can also avail of Ford's cash savings options; you can save up to P90,000 on the Everest, P70,000 on the Focus, P50,000 on the Fiesta, and P30,000 on the Ranger.
"These fantastic deals will give Filipino customers even more reasons to buy one of our global Ford vehicles," said VP of marketing and sales for Ford Philippines Minnie Valencia-Bustamante.
These offers are available at Ford dealerships nationwide. It's the shortest month of the year, so don't miss out! Who knows, maybe you'll end up feeling the love this month after all.