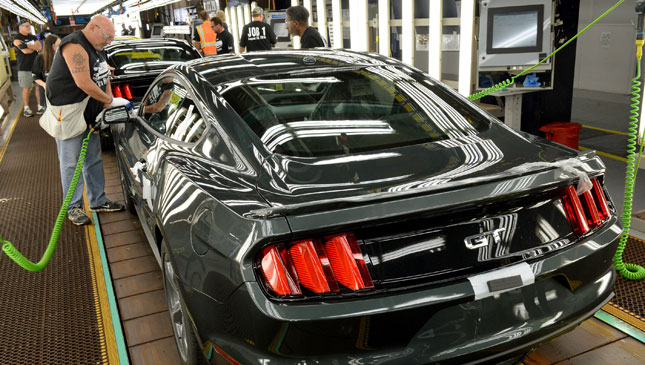 Good news for the environment. Today, Ford announced in its annual sustainability report that it has met its goal of reducing global carbon dioxide emissions from manufacturing eight years ahead of schedule.
The American manufacturer announced its plan back in 2010 to reduce emissions by 30% per vehicle produced by 2025. With the quick turnaround, Ford has reduced its footprint by more than 3.4 million metric tons globally from 2010 to 2017. That roughly equals the greenhouse emissions of more than 728,000 vehicles for one year.
ADVERTISEMENT - CONTINUE READING BELOW ↓
Ford achieved this reduction by changing some of its manufacturing processes. For example, it has begun using a wet-on-wet paint application that eliminates the need for a drying oven. They've also installed more than 100,000 LED light fixtures at their plants.
ADVERTISEMENT - CONTINUE READING BELOW ↓
Recommended Videos
"We are proud of the work we have done to achieve this goal," said group VP for manufacturing and labor affairs Bruce Hettle. "We've made several improvements to our manufacturing operations—from the lighting we use to plant consolidations—all of which played a role in dramatically reducing our CO2 footprint."
On top of its existing plans to produce more electric and hybrid vehicles, Ford will focus its efforts on renewable energy as well. Here's hoping more manufacturers follow suit.