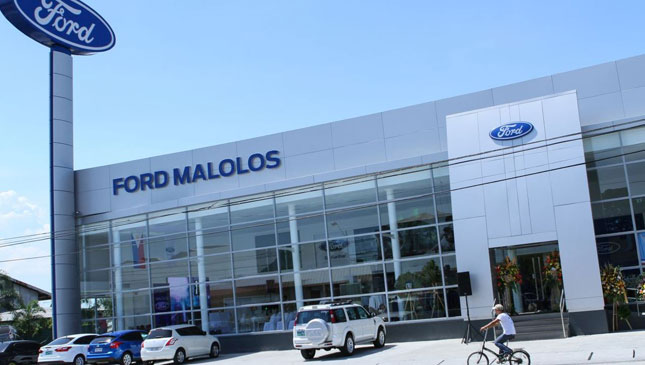 Ford Philippines marches on with its plan to have 40 dealerships by the end of this year. Its latest dealer is Ford Malolos, which is also the American carmaker's first official presence in Bulacan.
Located along MacArthur Highway, Ford Malolos will have a six-car showroom for displaying the newest Ford models, and a nine-bay workshop to service not-so-new models. Total area of the facility is 1,500sqm. The owner and operator of this dealership is Anthony Cheng.
"This is another proud moment for the ANC group as we open another Ford dealership, built with our customers' needs in mind," said Cheng. "Our investment in this new facility underscores our confidence in the One Ford plan, and will provide our customers with a world-class brand experience."
Ford Philippines managing director Kay Hart also gave a message: "The opening of Ford Malolos in the historic province of Bulacan shows our commitment to make the Ford brand accessible to more Filipinos nationwide, allowing us to better serve them and their needs. The quality of customer service we provide is equally as important as the quality of the vehicles we deliver to customers."
In the next few months, Ford Santa Rosa, Ford Ormoc and Ford Palawan are expected to be inaugurated. Considering how eager customers are for the new Everest, as well as the rest of the Ford lineup, the brand is going to need all the dealerships it can build.