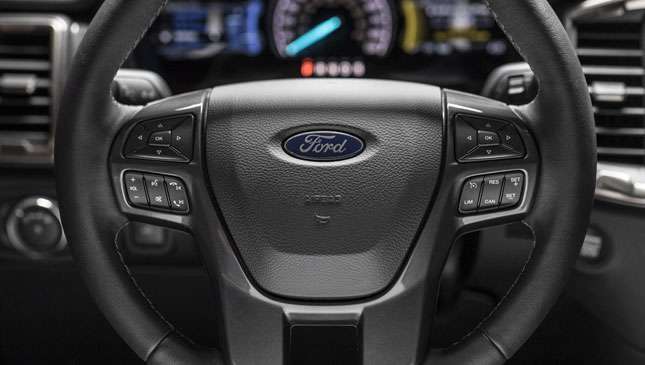 Ford did a great job selling its products in the ASEAN region in 2017. During a roundtable discussion with its executives, it was revealed that the American carmaker experienced record sales growth in Thailand, Vietnam, Myanmar, Cambodia, and the Philippines.
So what's next?
Well, according to Ford ASEAN president Vickie Wisadkosin, the company aims to strengthen its customer service, including after-sales and how it addresses complaints, and improving cost of ownership. "We have key initiatives across all markets," she added.
And how exactly will they do this?
Wisadkosin elaborated that Ford is rolling out programs this year. Technologies will be put in place to provide a consistent experience in its all showrooms for customers. It also wants to lower its cost of ownership, and be transparent with pricing of its services.
Continue reading below ↓
Recommended Videos
Ford Philippines managing director Bert Lessard said that it is working closely with dealers, and by the end of the first quarter of the year, it will announce its progress. Lessard, who was a mechanic early on in his career, said more technical training will be available for its staff. He noted that the company is working toward lowering the cost of maintenance of its vehicles.
"The cheaper the maintenance of the car, the better it's going to be served, and the more maintenance the vehicle has received, the more reliable the car becomes. We're working on that," Lessard explained. "I can guarantee you that we're following that pretty closely."
This is good news for Ford customers and car shoppers who want one of the seven new cars it will launch this year. Of course, to bring after-sales service closer to its customers, the Blue Oval brand is also opening four new showrooms in 2018, all of which will be operational by the end of the year. This will bring its total number of Ford dealerships in the country to 51.
Lessard also added that it will continue holding the Ford Island Conquest to let more Filipinos test-drive its cars.
Based on market perception, and this is a strong sentiment, Ford has a lot of catching up to do in after-sales. It will need all the help it can get if it wants to sustain the momentum it has right now. But maybe the biggest question now is, where's the Focus RS?