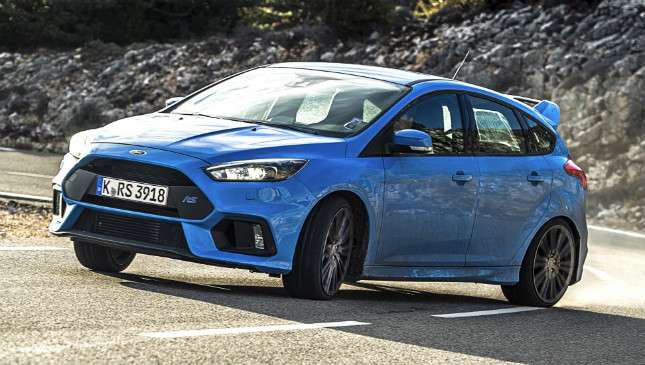 One of the world's biggest car companies wants to sell fewer cars. That, in short, is what Ford's executive vice president Jim Farley said to a conference of motor industry bigwigs recently.
That's not the complete story, of course. Speaking at the Deutsche Bank Global Auto Industry Conference in Detroit, Farley said he wants Ford to work toward "a lower volume passenger car line-up in North America and Europe."
In turn, the company will accelerate its competition "in more profitable sub-segments of the utilities market, as demonstrated by vehicles such as the new Edge ST and the upcoming Bronco."
Over the next few years, this shift in policy will result in the company's SUV mix increasing by 10%, and its car portfolio decreasing by 10%, in the USA at least.
In Europe, it might signal the end of things like the S-Max (the B-Max has already bitten the dust). The Mondeo's future also looks uncertain.
ADVERTISEMENT - CONTINUE READING BELOW ↓
It's a shift that Ford has been planning for some time. Back in October 2017, the company announced it was reallocating some $7 billion (P355.7 billion) of capital from cars to SUVs and trucks, along with decreasing its spend on internal combustion by a third, and spending that on electrification.
At the actual North American International Auto Show, Farley doubled down on this electrification bid, promising a whopping $11 billion (P559 billion) outlay on electrifying the line-up up to the year 2022. This means we'll see 40 global Ford EVs, including 16 full battery EVs, in turn including that much vaunted all-electric 'Mach 1' performance SUV.
There's more interesting stuff too. Farley also wants to move away from the 'thousands' of combinations you can spec on an Escape, Fusion, or EcoSport, and run that number down to between 10 and 20; interesting because a number of manufacturers reckon personalization is the moneymaker.
Ford, however, thinks reducing these options makes it cheaper, eases logistics, improves quality, and ultimately means the customer gets their car quicker.
"At the highest level," Farley concluded, "we need to narrow our full line-up of nameplates to a more focused line-up that delivers stronger growth, less risk and better returns. We are repositioning the company to offer best-in-class, human-centered vehicles and mobility services. That's our vision."
So, fewer cars, more trucks and SUVs and crossovers. And loads of EVs. Still, we'll always have the Mustang and Focus RS. We hope.
NOTE: This article first appeared on TopGear.com. Minor edits have been made.
ADVERTISEMENT - CONTINUE READING BELOW ↓
Recommended Videos