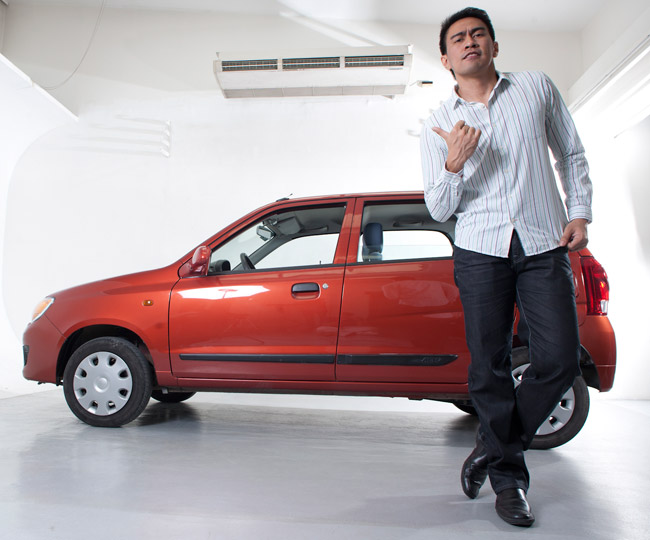 Comedian and Internet celebrity Ramon Bautista will take over the reins of Top Gear Philippines beginning April 15. Bautista, who actually did a comics-style column for the magazine in 2012, is replacing outgoing EIC Vernon B. Sarne, who has accepted an administrative post at the Department of Transportation and Communications.
Sarne, who became the magazine's editor in February 2006, personally picked and recommended Bautista to the management of Summit Media, the publisher of Top Gear magazine in the Philippines.
"After almost 19 years of covering the automotive industry and writing about cars, I guess it's time to try something new," Sarne shares. "I've always written about the wrong things that ail Philippine motoring. Maybe here's my chance to make a small difference as a key official of the DOTC."
Not too many people know it, but Bautista is actually a hardcore car enthusiast, regularly attending track-day meets and joining drag-race events. Even fewer people know he can write. He has, in fact, taught Film at the University of the Philippines' College of Mass Communication for years.
"If you think about it, one of the greatest strengths of the Top Gear brand is entertainment," Sarne adds. "And when it comes to entertainment or making people laugh, Ramon is second to none. His brand of humor is intelligent, not the tacky kind we've always associated with noontime TV shows."
Continue reading below ↓
Recommended Videos
This means Bautista will have to do less viral-video stuff, although TopGear.com.ph presents him with an excellent opportunity to produce car-related videos.
"I have long been a Top Gear fan," Bautista admits. "This is basically new territory for me, but the challenge put in front of me by the Summit Media bosses is too good to refuse. I thank Vernon for the vote of confidence and wish him well in his new endeavor. I just hope that my followers will still support me. I also hope they won't believe any of this crap because it's the first day of April today."
Photo by Alfred Mendoza