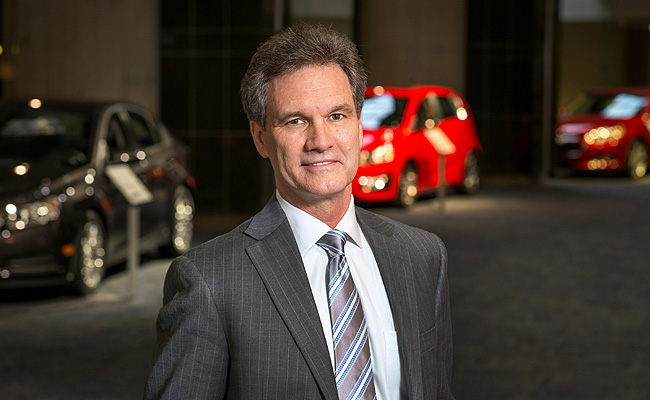 In February, General Motors expanded its recall of 2003- to 2007-model vehicles with a faulty ignition switch that "may allow the key to unintentionally move or switch to the 'accessory' or 'off' position, turning off the engine and most of the electrical components on the vehicle."
In the original recall, the defect only applied to the 2005-2007 Chevrolet Cobalts and Pontiac G5s and Pursuits sold in Canada only. With the expanded recall, the 2003-2007 Saturn Ions, the 2006-2007 Chevrolet HHRs, the 2006-2007 Pontiac Solstices, and the 2007 Saturn Sky were added to the list, all produced and sold in the United States.
As a result of newly installed GM chief executive Mary Barra's request for a comprehensive internal safety review following the ignition switch recall, the American carmaker has made three separate recalls, still involving US production and sales. These are:
* 303,000 units of 2009-2014 Chevrolet Express and GMC Savana with a gross vehicle weight under 10,000 pounds;
* 63,900 units of 2013-2014 Cadillac XTS; and
* 1.18 million units of 2008-2013 Buick Enclave and GMC Acadia, 2009-2013 Chevrolet Traverse, and 2008-2010 Saturn Outlook
"I asked our team to redouble our efforts on our pending product reviews, bring them forward and resolve them quickly," said Barra. "That is what today's GM is all about."
Continue reading below ↓
Recommended Videos
In addition to the recall, Barra named Jeff Boyer as GM's new vice president of global vehicle safety. According to Barra, Boyer, who has spent nearly 40 years in various engineering and safety positions at GM, "will have global responsibility for the safety development of GM vehicle systems, confirmation and validation of safety performance, as well as post-sale safety activities, including recalls."
"Jeff's appointment provides direct and ongoing access to GM leadership and the board of directors on critical customer safety issues," said Barra. "This new role elevates and integrates our safety process under a single leader so we can set a new standard for customer safety with more rigorous accountability. If there are any obstacles in his way, Jeff has the authority to clear them. If he needs any additional resources, he will get them."