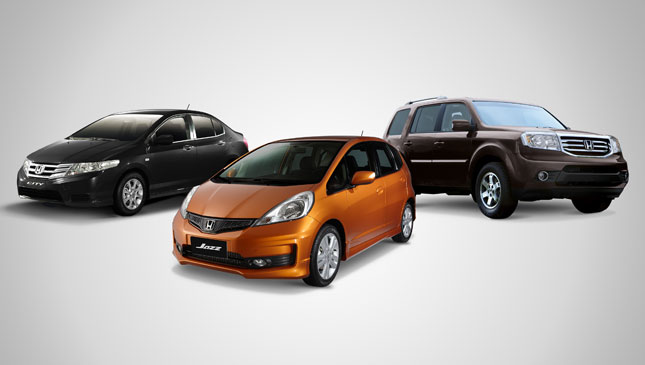 Last December, Honda Cars Philippines (HCPI) issued a recall for nearly 200,000 units over a possible airbag issue. Now, it's announced another recall for a further 10,461 units for a similar problem. Safety is clearly a top priority for the Japanese carmaker.
The vehicles included are the City, the Jazz, and the Pilot units sold between 2012 to 2015. The recall is part of Honda's precautionary global campaign concerning Takata front airbag inflators. The affected inflators might deploy with too much internal pressure, which could cause rupture and serious injury if left unchecked.
"Safety is always Honda's top priority and we urge the affected customers to have their vehicles checked at any of Honda Car dealerships, as soon as possible," said HCPI president and GM Noriyuki Takakura.
To check if your vehicle is affected, you can find out on HCPI's website using its 17-digit chassis number/vehicle identification number. You can also contact the dedicated hotline numbers at 1-800-1000-HONDA (46632) or (02) 857-7240 from Monday to Friday between 8am to 5pm, or send them an e-mail (update@hondaphil.com).
ADVERTISEMENT - CONTINUE READING BELOW ↓
Replacements will be done for free at any Honda dealership or authorized service outlet nationwide. So if you think your car might be affected, find out as soon as possible. It could literally save your life.