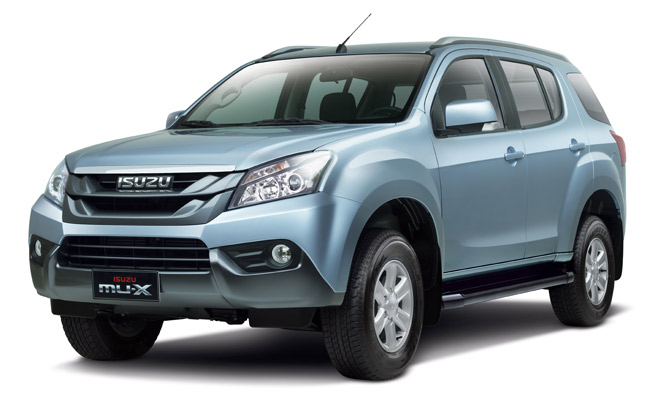 Barring any surprises, 2015 or 2016 could be the year of the--please indulge us--Great Midsize SUV Wars. In the next 24 months, Mitsubishi and Toyota are expected to unveil their all-new Montero Sport and Fortuner, respectively. This means a massive sales blitz for both Japanese carmakers, since they are the leaders in the local midsize SUV market.
And let's not forget Ford Philippines' Everest, the arrival of which is just a matter of time since the Ranger pickup is already here racking up sales.
These trucks will arrive to an SUV market that has been steadily growing since 2011. According to figures given by Isuzu Philippines Corporation, 32,746 SUVs were sold in the country in 2011. In 2012, that figure climbed to 37,270, and by last year 41,954 SUVs were sold.
But that's nothing compared to 2014 sales: Up until July this year alone, 28,044 SUVs had been sold. If the rest of the year is at least the same as the first half, we could see sales of 48,000+ units this year--with 50,000 a distinct possibility.
As we gleamed from Isuzu's grand introduction of its Alterra replacement--the MU-X--it has big plans for its midsize SUV. The Japanese executives of IPC have given a figure for the number of units they want to sell from now until the end of 2014, and that is 2,000+ units.
Continue reading below ↓
Recommended Videos
Let's put that figure in perspective. From January to June this year--that's six months--Chevrolet Philippines sold 2,211 units of the Trailblazer, which is essentially the MU-X's engineering twin. That means Isuzu plans to sell roughly as many MU-Xs, in two-thirds the time it took Chevrolet to sell its SUVs.
Next year, Isuzu plans to sell 6,000 MU-X units, meaning it plans to entrench itself in the number three position in the SUV category. The next few years are definitely going to be very interesting for SUV buyers. Lucky them.