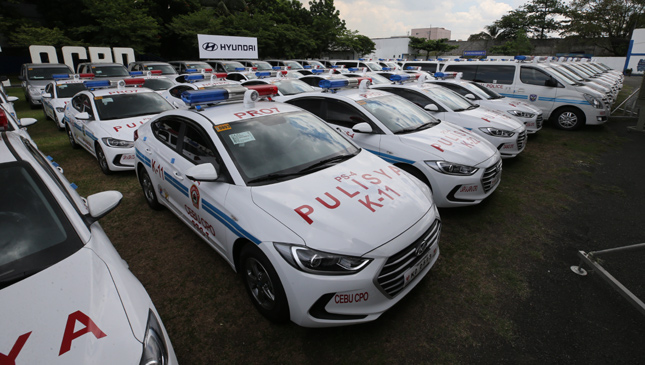 Our Asian neighbors have sure been generous to the Philippine National Police (PNP) lately. First it was the Japanese government, with a couple of dozen Mitsubishi Montero Sports. Now, it's South Korea with more than a hundred new Hyundai patrol vehicles.
The South Korean government turned over 49 Hyundai Elantras and 81 Starex units—complete with the law enforcement body's signature blue and red lettering and livery—to the PNP, during a simple ceremony held earlier today inside Camp Tomas Karingal in Quezon City.
ADVERTISEMENT - CONTINUE READING BELOW ↓
Local agency officials, including PNP chief Oscar Albayalde, were in attendance, as well as Korean ambassador H.E Han Dong-Man and Korea National Police Agency head Lee Chul-Sung. The donation comes in a bid by the Korean government to help the Philippines improve the PNP's anti-criminality and criminal investigation capabilities.
Albayalde says the new police vehicles will be distributed to several departments of the PNP, including the Directorate for Investigation and Detection Management, the Criminal Investigation and Detective Group, Anti-Kidnapping Group, Anti-Cybercrime Group, and National Capital Region Police Office. Some units will also be given to Cebu, Davao and Baguio law enforcement.
So the PNP now has sedans, vans and midsize SUVs covered. Maybe motorcycles next?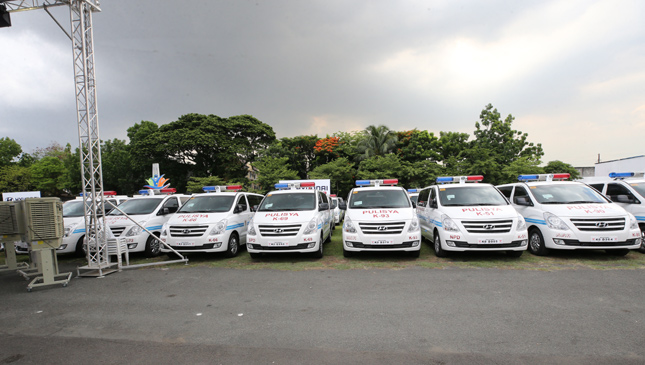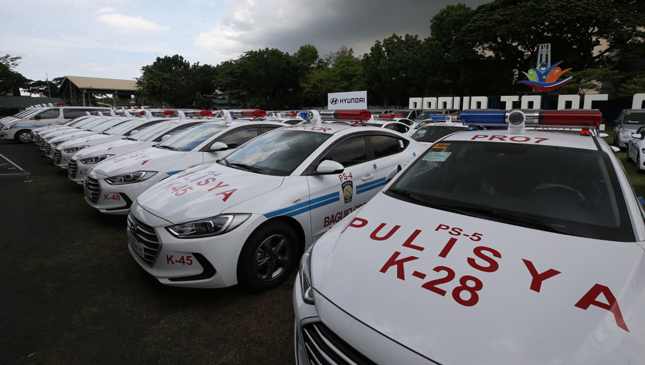 ADVERTISEMENT - CONTINUE READING BELOW ↓