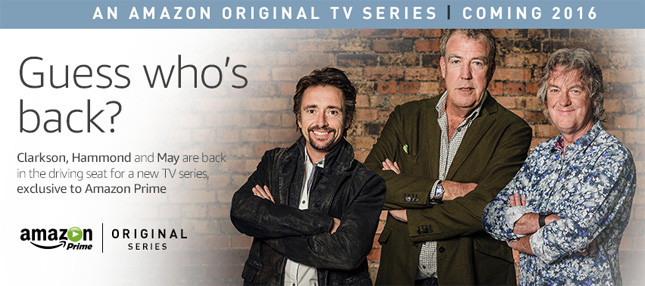 As everyone who's even mildly into cars knows Jeremy Clarkson lost his job as the main host of the Top Gear TV show in March after having assaulted producer Oisin Tymon. Everyone also already knows that the planet's biggest motoring television program has already moved on, formally announcing British TV host Chris Evans as Clarkson's replacement--and the fact Richard Hammond and James May have made known their refusal to continue doing Top Gear without Clarkson.
Well, it turns out the three buddies may have been cooking up something all along, as evidenced by this latest development. Clarkson has just tweeted that he, Hammond and May "have signed a deal with Amazon Video."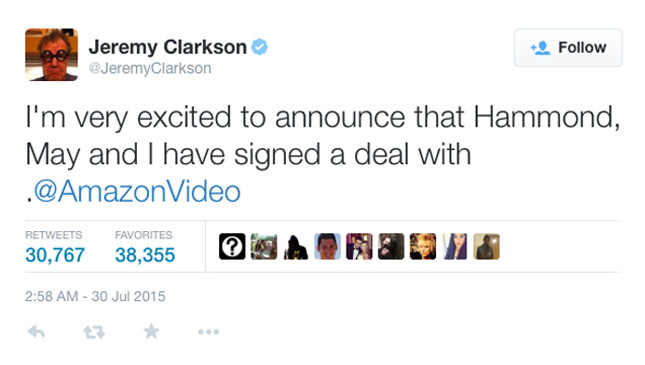 Amazon Video, meanwhile, tweeted "We've got a brand-new ride," with a photo of the three accompanying the announcement. On the company's official website, more information is supplied. The words "Guess who's back" go with a picture of the former Top Gear hosts, under the banner: "An Amazon original TV series, coming 2016."
ADVERTISEMENT - CONTINUE READING BELOW ↓
More specific details follow (in italics):
Jeremy Clarkson, Richard Hammond and James May are reuniting to create an all-new car show, exclusively for Amazon Prime. The show will be produced by the trio's longtime executive producer Andy Wilman. On working with Amazon, Clarkson said, "I feel like I've climbed out of a bi-plane and into a spaceship." The first show will go into production shortly and arrive exclusively on Amazon Prime in 2016.
Amazon Prime, if we're not mistaken, is a streaming service that provides movies and TV shows.
No official title has been revealed, but a mysterious hashtag is included in the announcements: #Drive2Prime. Either it refers to the show's name or it describes the "career move" of the three.
We suppose the trio's multitude of fans have now gotten their wish. How do you feel about Jeremy, Richard and James doing a TV show not called Top Gear? A bit weird, yes?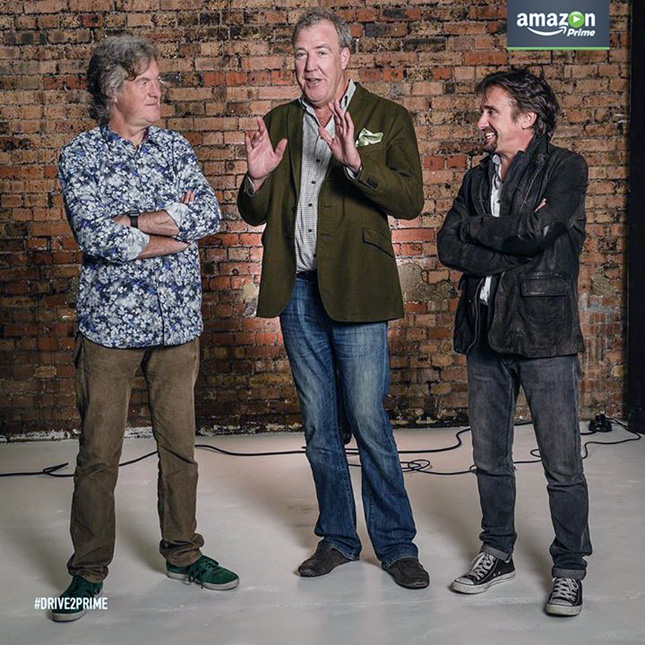 ADVERTISEMENT - CONTINUE READING BELOW ↓
Recommended Videos