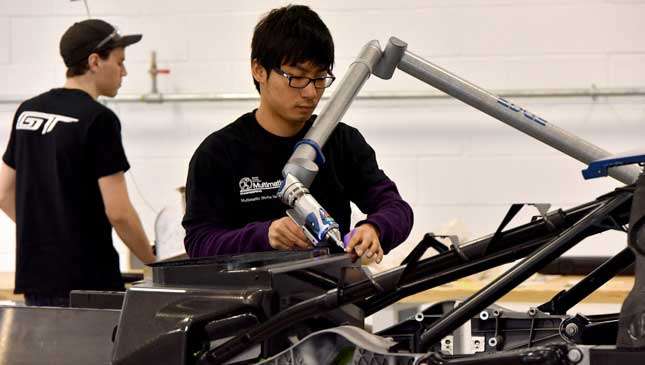 No company, big or small, likes to be involved in a scandal—especially when it's their own people who are at fault. To steel manufacturer Kobe Steel's credit, it broke the news of its latest hiccup with typical Japanese humility and honesty. That said, the news is still some cause for concern.
The Japanese company has reported that its Aluminum & Copper Business division has traded products that didn't comply with specifications. Specifically, data inspection certificates had been improperly written resulting in the products being shipped out under false pretenses.
The affected products and approximate quantities include: 19,300 tons of aluminum products, 2,200 tons of copper products, and 19,400 units of aluminum castings and forgings, shipped out between September 1, 2016 to August 31 this year. And yes, these materials were supplied to car manufacturers.
According to a New York Times report, carmakers Toyota, General Motors, and Ford are currently investigating whether these substandard materials were used in their products, and if there are any potential safety hazards involved. It's a tough task given that these companies source from a variety of suppliers.
ADVERTISEMENT - CONTINUE READING BELOW ↓
For its part, Kobe Steel has contacted the concerned customers and is carrying out technical verifications. It's also looking at the improper conduct and whether it exists in other divisions of the company. No word yet on how the false certificates affect the products' safety.
Kobe Steel is also setting up an investigation committee on quality issues, with its chairman, president, and CEO Hiroya Kawasaki taking the lead. It's also requested help on the process from an outside law firm. The company says that the incident has caused "overwhelming shame."
We'll have more on this story as it develops. Stay tuned.