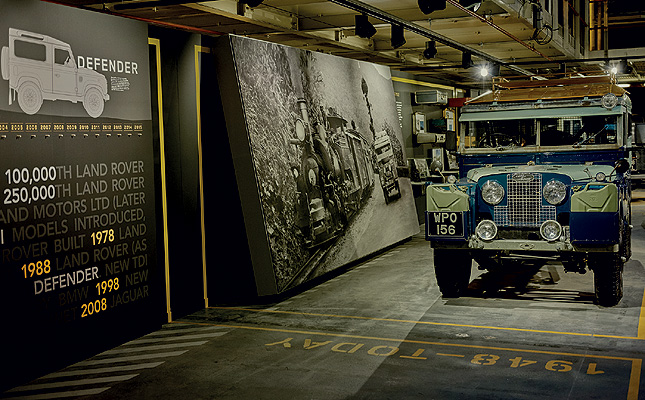 With the Land Rover Defender's production coming to an end this year, the British carmaker is honoring its iconic model by building an authentic replica of the production line used to manufacture the vehicle in 1948.
Established as a visitor attraction, the recreated production line is housed inside one of the original production buildings at Jaguar Land Rover's Solihull plant. It's also part of the factory tour "and showcases replica models in various stages of production, each one meticulously built using identical parts and in precisely the same way as the original Series I."
The tour supposedly gives visitors an insight into what car production was like in the 1940s--down to the original tools and the authentic overalls known as 'cow gowns' that visitors are asked to wear. The attraction also has a dedicated area where the story of how the original Series I Land Rover was created using previously unseen video footage provided by the family of Land Rover founder Maurice Wilks.
"Land Rover has a rich heritage based around the Series I and Defender models, and we wanted to create something extra special that would give visitors and enthusiasts a unique insight into how it all started back in 1948," said Jaguar Land Rover heritage director John Edwards. "It has been a huge task to recreate a production line from almost 70 years ago, from sourcing original parts for the Series I models, to authentically recreating the working environment and uniform of employees who were here. The team involved has been meticulous in their research, planning and creation of what is a fitting tribute to the legendary heritage of Land Rover."
Continue reading below ↓
Recommended Videos
The new Defender factory tour costs £45 (nearly P3,000) per person and reportedly lasts approximately three hours.