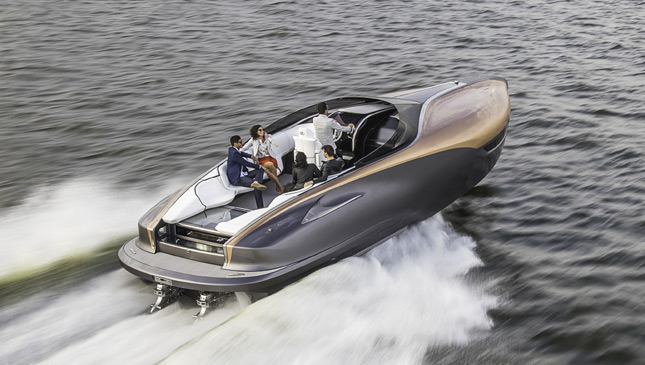 Premium carmakers delving into the world of luxury boating is hardly a new thing. Because, come on, owning yachts and expensive boats are about as synonymous to being wealthy as loving sinigang is to being Filipino.
The latest manufacturer to board the world of yachting is Lexus, with the surprise announcement that a "future Lexus premium yacht for sale worldwide" is already in the manufacturer's pipeline.
Shigeki Tomoyama, Toyota's executive vice president, shared the company's plans at the Japan International Boat Show in Yokohama for the one of a kind Lexus Sport Yacht concept revealed early in 2017.
"Based on our amazing experiences in engineering, building, testing and showing the Lexus Sport Yacht concept last year, we've decided to take the next bold step of producing an all-new larger yacht that builds on the advanced nature of the concept while adding more comfort and living space," Tomoyama said. "We plan to start sales in the US in the latter half of 2019, with sales in Japan following in the spring of 2020."
Continue reading below ↓
Recommended Videos
Other details? The new yacht will be built in partnership with US-based boatmaker Marquis-Larson, and is being envisioned as a 65-foot "sport fly-bridge cruiser" with luxury amenities, a ton of tech, and room for 15 passengers. Specifications, pricing and other details will be announced later on.
So, 2019 then. Now if only we had a marina to dock a test unit in.